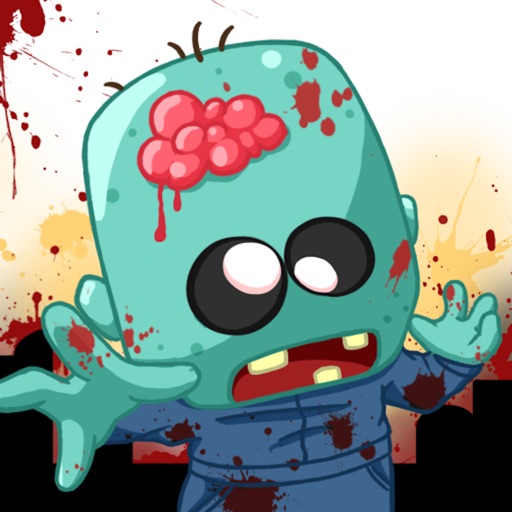 iPhone App
FREE!
Rating:
:: KILL THOSE ZOMBIES
Alive4ever mini brings a new game play style to the zombie killing series.
Developer:
Meridian Digital Entertainment Limited
Price: $0.99
Version: 1.0
Game Reviewed on: iPhone 4S
Graphics / Sound
Rating:
Game Controls
Rating:
Gameplay
Rating:
Replay Value
Rating:
Overall Rating:
Alive4ever mini is the sequel to its predecessor, but some may argue that it's a completely new game.  The graphics are on the verge of being adorable, while the perspective has changed from top-down to isometric. However, don't let these changes deceive you because the game is packed with challenges that make it a riot to play. The game has both a story and survival mode.
Players are on a mission to help Leo get his limited-edition baseball cards back from the zombies. With the help of his friends, Leo is off to take on anything that gets in his way—including zombies, penguins, rabbits and even fuzzy little panda bears.
The dual-stick shooter doesn't feature the typical top-down perspective like the other two, which may throw players off at first. I find the new vantage point to be more favorable for the responsive controls. The left control is solely for movement and changing or activating skills. The right allows gamers to aim and attack as well as change their weapons.
The objectives in Alive4ever mini are what help to keep the game fresh. The 34 levels take place in 10 different locations, and each level has a specific objective along with a challenge for players to accomplish in a specified amount of time. The various items scattered around all the levels, such as health and ammo packs, come in handy during sticky situations.
Although the objectives may seem relatively simple at the beginning, players will soon learn that they need to upgrade their abilities, skills and weapons in order to master the more difficult levels. There are typical weapon upgrades along with the ability to use soul stones. The stones upgrade weapons to have infinite ammo with no need to reload and may be earned in the game by collecting souls from dead zombies or purchased as IAPs.
There are a couple of disappointments worth noting. The first of which is that there is no multiplayer option in this current release. However, Meridian has promised to add multiplayer in a future update. The second is that the game does not have full support for the iPad. It can be blown up to 2x, but this of course distorts the crisp graphics.
To summarize, Alive4ever mini is on the verge of being a brand new game rather than a sequel. It's perfect for fans of the series who need something to hold them over until the release of the third installment, but it's also great for anyone who is new to the series. Get this game now while the price is low because the developers are hinting that it will go up soon.