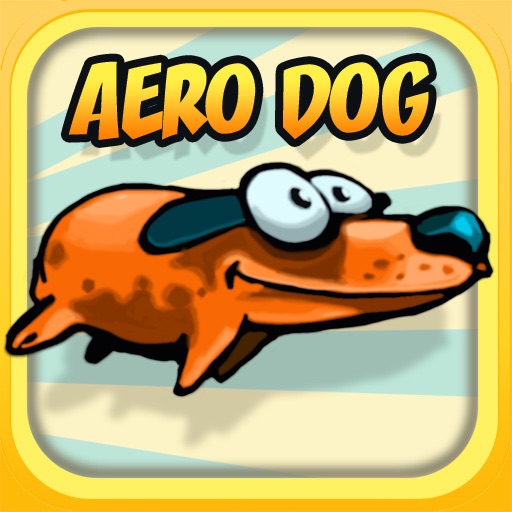 iPhone App
$0.99
Rating:
:: SIDE SCROLLING SHOOTER
Aero Dog is a side scrolling shooter that is simple, fun, and good looking.
Developer:
Tim&Snoof
Price: $0.99
Version Reviewed: 1.0
Device Reviewed On: iPod Touch 2nd Generation
Graphics / Sound
Rating:
Game Controls
Rating:
Gameplay
Rating:
Replay Value
Rating:
Overall Rating:
Aero Dog is a side scrolling shooter that is reminiscent of old spaceship-themed arcade games from years ago. Instead of controlling a spaceship, players control flying dogs that are escaping from a science lab.
Players begin the game by selecting three dogs that they can rotate between by pressing the B button. Pressing the A button causes the dog to fire some sort of projectile, depending on the dog. The projectiles all have different ranges, speeds, and appearance.
The movement of the dog is controlled with a finger. The movement is very sensitive and takes a little time to get used to. However, it does allow for moving the dog without too much finger movement. Also, an obvious down side of controlling movement with a finger is that the finger can get in the way of viewing the screen, but that's true for any touch controlled game.
While flying from left to right, enemies fly at the dog. Some will have a health meters and others will fire projectiles. Players also have a health meter, and when it reaches zero, the player has the option to continue. And just like in classic arcade games, only a few continues are allowed. Players will also encounter other obstacles such as spinning blades and laser beams.
The visual ascetic and artistic assets are all top notch. I really like the art style and the art team should be commended. And it's not just a few nicely drawn assets; there are 11 unique dogs and over 40 well-drawn enemies. The backgrounds are also animated and look great.
Aero Dog is a fun and simple shooter that has a lot of room for players to experiment with different dogs. The full game retails for $0.99 and the lite version is free, so be sure to at least try the lite version out.