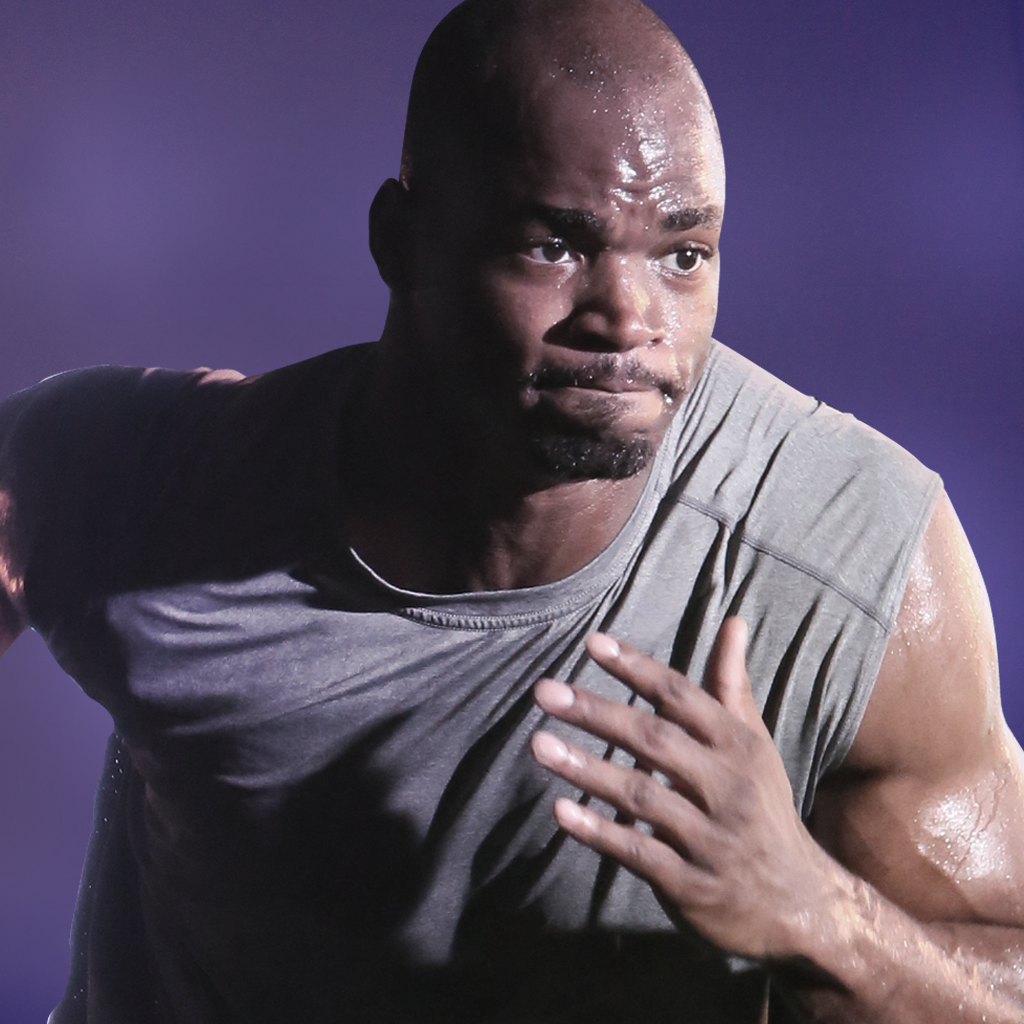 iPhone App
$3.99
Rating:
:: DETERMINED WORKOUTS
Driven is the right word for this tough fitness app, ideal for those who have already attained a certain level of strength and speed.
Developer:
Driven Apps
Price: $2.99
Version Reviewed: 1.1
Device Reviewed On: iPhone 5
iPhone Integration
Rating:
User Interface
Rating:
Re-use Value
Rating:
Overall Rating:
Feel like there are too many fitness apps out there aimed at novices? Give Adrian Peterson Driven a try. It's full of attitude and it's clearly been designed with the stronger, more active user in mind. It should give those users a simple and straightforward workout to pursue each day, too.
The app flounders, admittedly, right at the start. While Facebook signup is a breeze, entering details manually involves guessing what information has to go where on an input form. Fortunately, Adrian Peterson Driven is otherwise pretty stylish and well-designed.
Offering a workout that combines speed and strength, each day involves a series of fairly straightforward exercises to complete. Exercises such as hammer curls, quick feet lateral, and sprint, along with squats, snatches, and bent over rows offer up quite the selection of things to do. In each case, a written description is offered as well as a brief video demonstrating how such moves can be completed safely. At times equipment is needed but it's not always essential. There's a timer and notes section too, for those who want to track things more carefully. Alongside that is the ability to listen to one's own music collection, although I found that sometimes this interfered negatively with the videos playing and vice versa.
It's not possible to adapt things manually within the app - users are restricted to what this workout feels is best - but it's quite a good all-rounder, with further packs available at a price. It's possible to compare with friends using the app too, further adding some reason to compete and get better. Being able to go back to earlier days is a bonus, as well, for those who want to brush up on past skills.
Brimming with attitude and a macho interface, Adrian Peterson Driven isn't going to be for the faint-hearted. It doesn't gently guide its users to fitness; it expects them to need an extra bit of drive, but to already have many of the basic skills required. Depending on one's skill level, that's either refreshing in a field full of apps designed for novices, or intimidating. Either way, Adrian Peterson Driven is a well made app, right down to its offline capabilities.