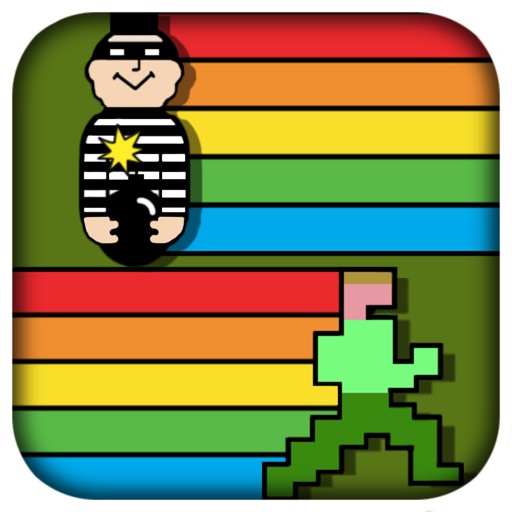 + Universal App
FREE!
Rating:
:: RETROTASTIC
When is a free game not really free? Check out Activision Anthology to find out!
Developer:
Activision Publishing Inc.
Price: Free
Version: 1.0.0
App Reviewed on: iPad 2
Graphics / Sound
Rating:
Gameplay
Rating:
Playtime
Rating:
Replay Value
Rating:
Overall Rating:
When it comes to legacies in the gaming industry, few have maintained the clout and consistency of Activision. Originally birthed back in 1979 as the first independent publisher of Atari titles, the company has went on to publish games for virtually every game console that has existed over the last thirty-three years. Despite the fact that there is already a retro focused game collection on iOS in the form of
Atari Greatest Hits
, Activision has decided to go ahead with their own retro retrospective from the same era. Can
Activision Anthology
stand on its own as a comprehensive history, or is this another unnecessary rehash of times long since past?
It bears noting that the developer, Code Mystics, is actually shared amongst both Atari Greatest Hits and Activision Anthology, however, it seems that Activision gave the team rights to dig deep into the publisher's hallowed vaults. What results is a piece of history that oozes fan service from every crevice. Every manual, box art and cartridge (45 games in total) has been scanned in full color and high detail for the player's perusal.
While the application Trojan horses itself as a free-to-play game, it is sadly far from that. What is contained in the base download is the classic game 'KABOOM!' for free, with all of the other titles needing to be unlocked from behind a pay wall. Clocking in at a beefy price of $6.99, this is a barrier to entry that could be hard to surmount, unless you are a hardcore Activision historian.
If you can get past the steep price tag, what remains are forty five classic games, all remade with three control mechanisms that have been customized for the title. Players can either choose to use a variation of tilt controls, an on-screen d-pad, or a finger slide to move, with slight gestural controls thrown in for each, depending on what the game's mechanics necessitate.
Those looking to get a taste of Activision's history on the cheap may be better of looking elsewhere.  The single game that is available for free, combined with the lack of ability to "unlock" others through achievements make it hard to recommend. However, if you are willing to shell out a bit and have a strong appreciation of the company's legacy, Activision Anthology may be a godsend.  Whichever you decide, just know that this is a piece of history that is a worthy investment of both your time and money.

[gallery]