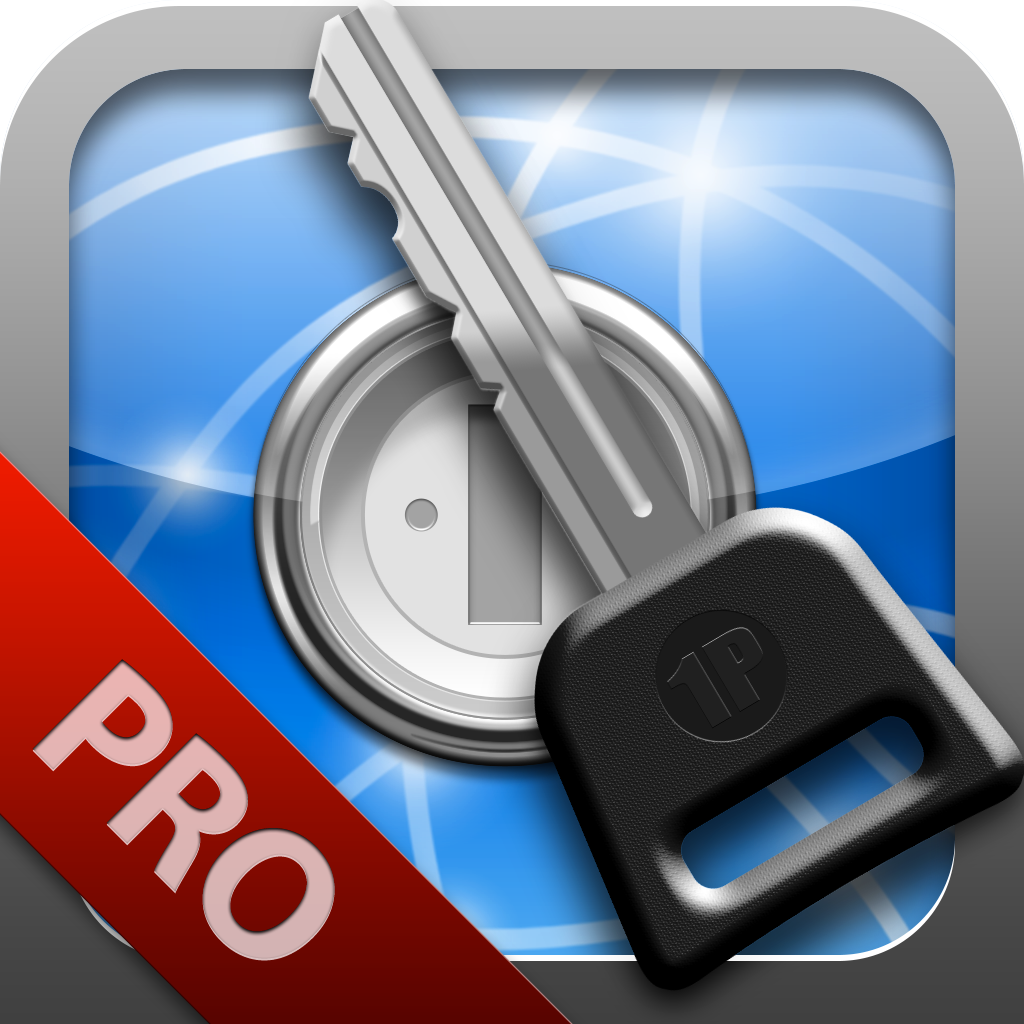 + Universal App
$9.99
Rating:
:: OUTSTANDING
1Password securely stores all of your sensitive data in an interface that's easy to navigate. It stores information through a hardware accelerated AES encryption that guarantees your protection. You can sync with the 1Password desktop application too, and
Developer:
Agile Web Solutions
Price: $5.99
Version: 2.1
iPhone Integration
Rating:
User Interface
Rating:
Security
Rating:
Features
Rating:
Overall Rating:
Your iTunes account. Your 148Apps forum membership. Your e-mail. Three crucial things that probably revolve around your life; and they all have one thing in common: a password. Perhaps the most sensitive data that you have. Forgetting them is a nuisance, losing them is even worse, and we won't even go down the "but I didn't change it" route. 1Password checks box number one - you won't ever forget them. Box number two also - they can never be lost because they are stored until you say otherwise. Box number three - I'll go into greater detail later.
1Password is your sensitive-data-storing-manager - sounds technological, right? (it is). But it's seamlessly simple with what Agile Web Solutions has come up with: their new application for the iPhone and iPod Touch. It allows you to store login details, for instance a forum membership or e-mail details; secure notes - a plain pad for anything; and wallet items (your gym membership details, or perhaps your social security / national insurance number). There's also a password generator in there too. And everything is hidden behind at least a 4 digit pass code, and there's an option to hide it behind a master password too.
If you thought "sensitive-data-storing-manager" was technological, hold up. 1Password uses a hardware-accelerated AES (that's an Advanced Encryption Standard) encryption. No longer are words like "cryptography" words of witchcraft and "two-layer defense" words of military. 1Password has gone to great lengths to ensure that you're sensitive data is not touched with unauthorized access.
Let's run through each section. Login details to start. You can add a 'regular login' - just enter in the URL and title, and then username and password. Once you've created the login details - the ability to add notes (for instance "login only works from 9-5") is at your fingertips; as well as one-tap master password protection - for the more sensitive of data. 1Password can save you a bit of time too - they've created popular login templates including Amazon; eBay; Facebook; Gmail .. you name it.
Next up - secure notes. No longer do your iPhone notes need to have asterisks through them. Better yet - they don't even have to be in the "notes" application anymore. 1Password offers full notes integration right into the application - completely separate from Apple's Notes. Give it a title and enter anything you want. Copy and paste has been integrated so you can copy sensitive information from e-mails or from the web. The interface is a bit bland, but too often you'll find applications crowded or cluttered. It was the safer option.
Finally - wallet items. Five sub-sections will ensure that there is always a category for any piece of information: Computers (software license / MySQL database etc); Financial (credit card / bank account); Government (no nuclear launch codes - just passport; driver's license etc); Internet (instant messenger; FTP; iTunes); and finally Membership (reward programs and so on). 1Password have really gone to the trouble of making complex, sensitive information simple. It's exactly what they needed to do.
So, from zero to secure - here's how you do it. In this example, I'll do a 148Apps forum membership login:
1. Open 1Password and enter unlock code
2. Choose to add login/note/wallet item or generate a password. We'll go with login.
3. Tap "Regular Login"
4. Enter URL (forum.148apps.com) and title (148Apps Forum)
5. Enter username (kyle148apps) and password
.. and that's it. Fast and simple.
There's even more to this application than what it initially shows. Under settings, this is where the real genius starts to come in. Remember box number three that we were talking about earlier ("I didn't change my password" route)? Don't worry about it - with Wi-Fi sync. You can pair your iPhone and mac together with the 1Password desktop application. It integrates quietly into your browser - and will only ever 'talk' to you whenever you enter in some sensitive data. Everything stays up to do date - so if you enter in the wrong password and it doesn't work, you can choose to cancel saving it. Similarly, if you change your password 1Password will ask if you want to save your new details - either right there or on your next login. There's no excuse for losing a password now. With this - 1Password for mac and 1Password for iPhone will now sync data between each other so you'll always have it right at your fingertips, all the time. There's even a choice to display or conceal passwords.
There is a wide variety of other features which can reduce the time of entering passwords and protecting data. The 1Password Screencast should reveal all:
Overall, the impression 1Password has given is a lasting one. It's tough and secure (hard to break) but simple and swift (easy to use). It's one of those applications that, once installed, will stay there as long as you keep your iPhone. Highly recommended.
[gallery type="thumbnail"]