The Olympic flame was fanned to extreme levels at 148Apps.com this week, as
Jennifer Allen
explored PlayUp's socialization of the London games. She writes, "We've covered PlayUp before, appreciating its ability to bring sports fans together in their love of their chosen sport. Just in time for the London 2012 Olympics, a major update has been released geared towards keeping users informed during the summer Olympics.
The app offers users all the latest information on their favorite teams and athletes, as well as the latest news on the medal tally. That's 17 days worth of coverage, across 26 sports, 39 disciplines and 302 medal events. Content is geared towards the geographical location of the user, ensuring that the most regionally relevant content is brought to the forefront when first launched."
Want to know more? Read the full article at 148Apps.
iPhone App - Designed for iPhone, compatible with iPad
Released: 2011-10-02
::
Category: Game
FREE!
Giggleapps.com got Disney-fied with a review of Minnie Bow Maker. Amy Solomon writes, "Minnie Bow Maker is a cute and enjoyable application for kids – part craft experience – as well as including story and fashion show elements. Having a son, I have not had to deal with a daughter who wants to dabble in the world of fashion at a young age. For this reason, I consider myself fortunate as I could easily be a killjoy when it comes to many action figure dolls geared to fashion-conscious girls that to me, send inappropriate messages.
For this reason, I think many parents, especially those of girls, will enjoy Minnie Bow Maker as this app touches upon fun accessories that may satisfy young children who have shown an interest in the world of fashion."
Read Amy's full review at GiggleApps.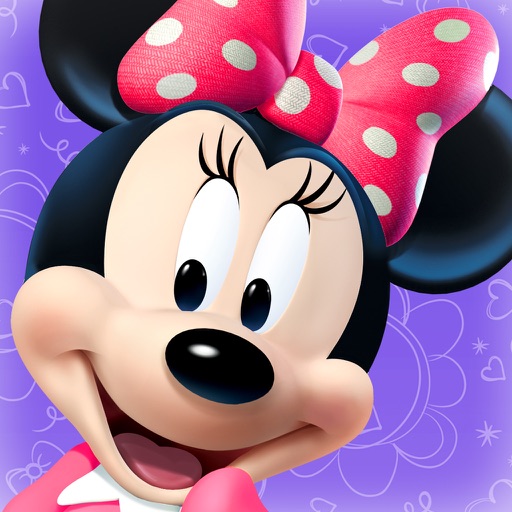 +
Universal App
- Designed for iPhone and iPad
Released: 2012-07-02
::
Category: Game
$2.99
Finally,
148Apps.biz
featured a story about 6waves' WaveX.
Carter Dotson
says, "Mobile publisher 6waves has announced WaveX, a new advertising tool for developers to drive traffic to their games. This serves essentially as a traffic exchange, where developers can display advertisements for other games, and get more opportunities for traffic by helping to drive new installations of other games. Developers can upload graphics for both portrait and landscape games, and the service is completely free to use."
Read all about WaveX at 148Apps.biz.
The week is over, but there's more ahead across the 148Apps network. Follow us on Twitter or Like us on Facebook to gain access to the latest news, reviews, and even a contest or two. Until next week, game on Olympians!