iPhone App - Designed for iPhone, compatible with iPad
Going back through the annals of video game history, it is hard to remember a time where racing titles were not dominating the landscape.  Franchises like Gran Turismo, Mario Kart and even NASCAR have gone on to sell tens of millions of copies worldwide, but what if that were just the tip of the proverbial iceberg?  Though you may not be familiar with the franchise if you are not living in Asia, Nexon has a driving franchise that scoffs at the idea of tens of millions of participants, instead opting to set their sights on hundreds of millions of players.
To date, their CrazyRacing KartRider series has managed to snag the attention of at least thirty percent of the South Korean population at one time or another, and over 230 million gamers to date.  With a track record like that it is a wonder that they have not found a way to make the KartRider franchise show up on the iOS.  However, this issue was recently remedied with their release of KartRider Rush, which hit the App Store late this week.
KartRider Rush will be following Nexon's traditional development strategy of freemium game design.  Your base game download will be absolutely free, but in order to get the entire game experience players will need to shell out $1.99 for each add-on pack which consists of a new car, playable character, and two new tracks.  Nexon calls these downloads "gameplay enhancements,"
but ultimately the decision to purchase this additional content is left to the consumer.
It will be interesting to see whether this grand experiment works out for the publisher, given their extensive back library of freemium releases just waiting to be tapped into, but if you are a fan of free games, there is plenty to be excited about.  So take it out for a test spin and let us know what you think of it in the comments.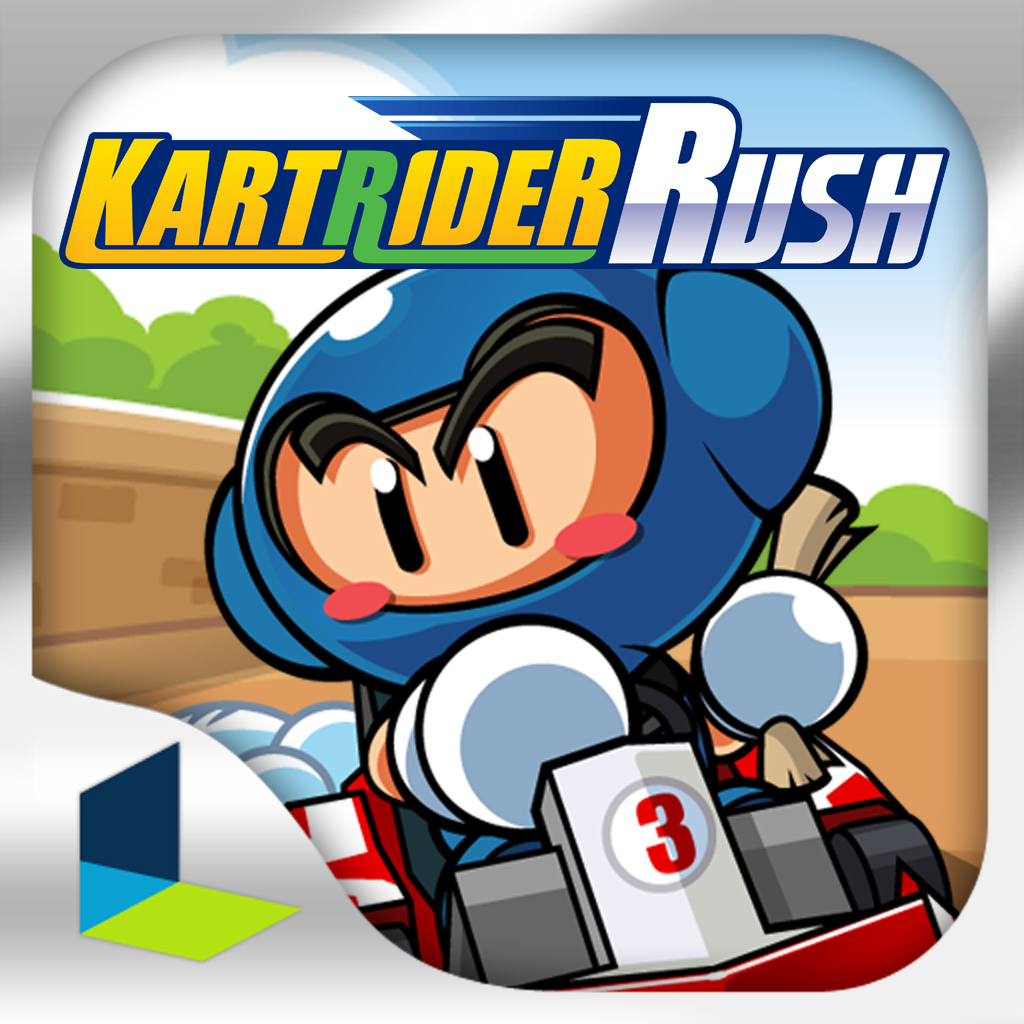 iPhone App - Designed for iPhone, compatible with iPad
Released: 2011-03-12
::
Category: Game
FREE!
[gallery]