+ Universal App - Designed for iPhone and iPad
The meaning of life is something that we've all pondered at some point. For some of us, it's our religious faith that gives us purpose to our lives, for others, it's simply making the best of things and being happy. Ultimately though, it's different for every individual, and some of us can confidently say they have no idea what the meaning is. Somewhat unusually, there's a 'game' that conveys that intrigue quite admirably, whether you think it's a load of nonsense or not. That game? Curiosity, the first title to come out of Peter Molyneux's latest studio, 22Cans.
Curiosity
is a 'game' about tapping at a giant cube. Clear a layer of squares and another layer emerges, and so forth. It's been said that only
two people in the world
know exactly what is in the center of that giant cube: Peter Molyneux and the developer who implemented it. Whatever it is, Molyneux believes it is
life changing for that person
. Over two weeks in, the secret still hasn't been discovered but popularity doesn't seem to have let off in any way.
We took the time to check in with a few different people to see just what all the fuss is about and attempt to gauge just what's keeping people tapping away at those layers.
One of the most positive opinions stemmed from indie game, Hug Marine's, CY Reid: "As a game concept, I love it - one of the reasons people enjoy games like that is because clicking or tapping repeatedly is so compulsive. There's a mindlessness to it that allows you to simply switch off parts of your brain and relax. Combine that with a massively multiplayer capability and you've got yourself a communal experience with everyone working towards an achievable goal. It's great."
Like any conscientious developer, however, his concerns are on how it's being handled: "my concern is that they didn't anticipate this level of popularity, and they're struggling to keep the game experience smooth enough to justify the appeal of the concept. Asking for donations doesn't help, either."
Regular Twitter followers of Molyneux's account will note that there have been frequent mentions of long shifts, including 36 hour long coding marathons to keep things working steadily.
Spilt Milk Studios's Andrew Smith is similarly intrigued, despite technical problems: "Curiosity is so aptly named I'm not sure that even Mr Molyneux himself was aware of how appropriate it was going to be. Some people are still probably curious about what you do in the game due to the server issues they experienced, but unfortunate technical problems aside I think it's made everyone who's played it at least question something about the nature of games and interactivity – just what is it that makes people play. Does it always have to be high scores and headshots? It's been fascinating to watch so far, and I'm eager to see how the experiment ends."
Pondering if it was just me that was more than a little underwhelmed by the concept, I'll admit to feeling relieved when Joystiq's UK editor, Sinan Kubba, echoed my opinion on the app: "I played it on the day it came out, found it a very interesting concept but not so interesting to play…There are many, many more fun ways to grind…I don't really mind a grind, but there has to be something to it. This is just tapping cubes. It's not slaying orcs, or driving laps. Just. Cubes."
Perhaps, ultimately though, it doesn't really matter what those within the industry think of it. The layers are slowly coming down and the popularity seems to be ever flourishing. A cursory glance at Twitter demonstrates that ably with tweets such as "EVERYONE GET THIS APP OMG. #Curiosity addicttteedddd!!! And its mad creepy but i wanna know the prizeeeeee" and "got my whole family playing #curiosity, that game is too addictive", amongst many other positive and 'curiously' addicted people's opinions.
As one person explained to me, "Wife just said she loves it when she's working on clearing an area and it syncs and it all disappears…knowing somebody else is in the world is right where she is on the massive cube".
Maybe that's all we need? That sense that we're all working together to discover something new and exciting. A concept that's helped us find out a lot more about our world and our universe, all wrapped up in one simple yet oddly beguiling app. Placing our mark on the world is, after all, consistently important to many of us and this app gives us the means to do it with minimal effort.
If you want to give Curiosity a try for yourself, it's entirely free to get involved with. Here's a rather cool, unofficial visualization of how things have progressed so far.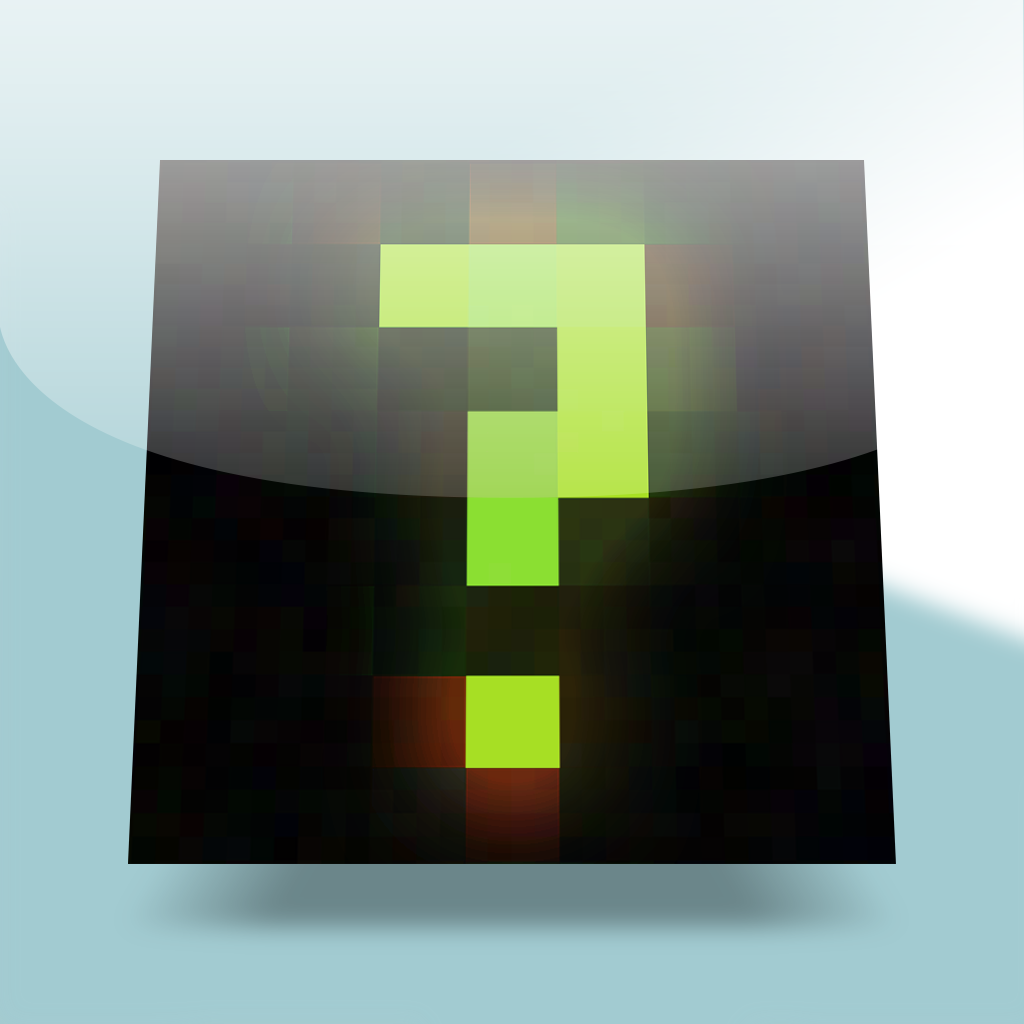 +
Universal App
- Designed for iPhone and iPad
Released: 2012-11-06
::
Category: Game
FREE!