iPhone App - Designed for iPhone, compatible with iPad
It's 2012 and everyone has all manner of overly intricate phones that do way more than a phone really should. Remember when phones (even cell phones) weer just that? Phones? Well
Writers Hi, Inc
does, and they're going back to the basics. The
very
basics. Now we can all take a step back and enjoy knowing just how far we've come thanks to
Landline - Analog Dialer
.
In essence, Landline turns the iPhone into a rotary phone. For anyone old enough to remember those things, it involves manually spinning a dial repeatedly in order to input a number. About the only older phones out there are the hand-crank models that could only connect with the operator. Access to contacts and redialing is always a possibility, but users will still need to touch and drag the rotary over and over again when they wish to dial out. It's so ridiculous in contrast to what we've all grown accustomed to that it's hilarious. At least to me.
It looks like more of a reminder/homage rather than a really useful app, but I think that's the point. Plus it makes for something of a conversation piece to have a sleek smartphone with an archaic dialing mechanism. Also it's free, so there's no harm in having a little fun with it.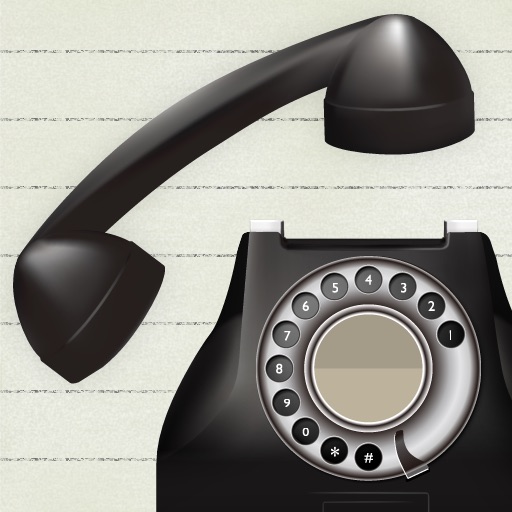 iPhone App - Designed for iPhone, compatible with iPad
Released: 2012-03-13
::
Category: Game
FREE!