It is hard to argue that people are not looking for hardcore gaming experiences on their iOS devices.  In a world where
Angry Birds
and
Cut the Rope
sell millions of copies, it was nice to see a niche hardcore game succeed against all odds.  Sure, it didn't hurt that
ChAIR
's release had the backing of development powerhouse
Epic Games
, but when
Infinity Blade
racked up an impressive
$1.65 million dollars
in sales over the span of a mere five days, skeptics were suddenly silenced.
Ever since then the studio has quietly been churning away on several additional content updates, but nothing that would satiate the yearning of multiplayer junkies that desired to face off head-to-head with human adversaries.  This is why yesterday's announcement of a brand new update to everyone's favorite medieval Mike Tyson Punch-Out clone is so exciting!  The full rundown of Thursday's upcoming update are as follows:



Enter the Arena:  Assuming the role of Titan or Knight, Infinity Blade fans can now challenge their friends to multiplayer matches online via Game Center!


Survivor Mode: Players face off against a legion of Titans to see how far they can go!


New Holiday Helms!  A new helm for every season, ready to be played and mastered!


More than two dozen new magic rings, swords, shields, and helmets for players to collect and master.


New Facebook integration allows fans to view their character on their profile and take a screen grab to share with friends.


Much more! New Achievements, additional Leaderboards, and some new surprises!
Just when you thought Infinity Blade was getting a little old and tired, news like this comes along and kicks the game's fanbase into overdrive.  All of those that have been crying out for Game Center multiplayer should be more than pleased, while the developers still haven't forgotten the hardcore single player supporters that have been patiently grinding away since the last update.
So now the question becomes where can ChAIR go from here?  Let us know what you think is coming next in the comment section.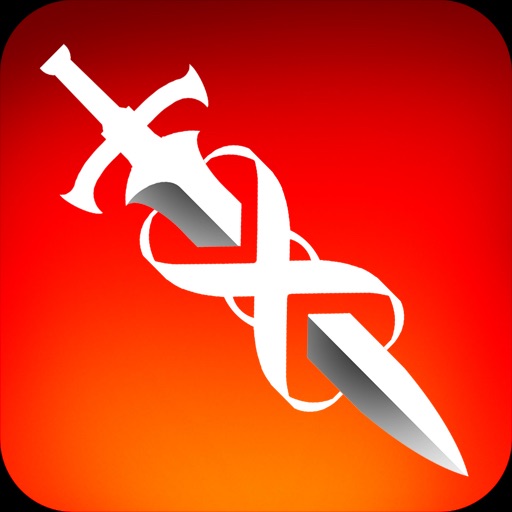 +
Universal App
- Designed for iPhone and iPad
Released: 2010-12-09
::
Category: Game
$5.99