iPhone App - Designed for iPhone, compatible with iPad
iCasual is a free audio podcast that we deliver to you!
Click HERE to subscribe for FREE in iTunes
Click HERE for the RSS Feed.
Written and Recorded by: Michelle Lopez
Hello everyone this is Michelle from
The Portable Gamer
with your
iCasual Report
for Doodle Dive from Romper Games Inc. for all devices running current iOS software. In Doodle Dive you get to play a cute little guy who, for what ever reason, jumped out of a plane. Tilting your device you will control, or try to control his fall through randomly generated friendly and not so friendly skies. There are items to collect as you descend and of course items to avoid as well. One wrong hit and it could be game over. The collection items are unique and whimsical. You have gold which is typical, where when you've collected 100 you'll get an extra life, but than you have the odd power-ups. An umbrella which will slow your fall and then a roll of sushi which will balloon you up to be invisible. Not even the flying toasters will ruin your day then. The only addition could be some social competition, though there are online leader boards to keep track of your high scores. The game play might not be very different from other games in this genre, but the fun extras make this $0.99 game Simply hallarious!
Continue reading iCasual: Doodle Dive at The Portable Gamer »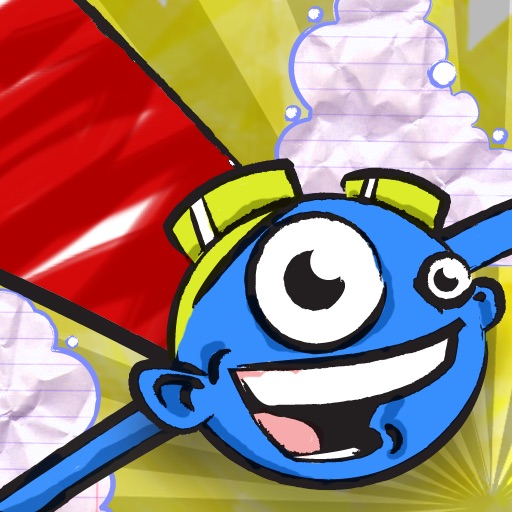 iPhone App - Designed for iPhone, compatible with iPad
Released: 2010-06-15
::
Category: Game
FREE!