iPhone App - Designed for iPhone, compatible with iPad
With the studio's first release,
Zombies & Trains
, gaining a very respectable 4 stars out of 5 from us, we thought we'd take a little more time getting to know the ins and outs of Dragonhead Games, as well as find out a bit more about what makes the staff tick.
Who is Dragonhead Games?
Based in Norway, Dragonhead Games is a family operation, founded by brothers, Vidar and Tor Martin Kristiansen. Previously known as Kristanix Games, the pair have been regularly developing small games for a number of years now and covering a variety of different systems including the Mac and PC.
What is Dragonhead Games most famous for?
Zombies & Trains, the distinctly gory yet rather fun train based smash em up. The developer is fast to make improvements too, given that since our review earlier this week, a new version has already been submitted to Apple in order to improve upon what's already there!

What's next on the horizon?
Tor let us know that the brothers are currently in the "planning stage on a Tolkienesque fantasy strategy/management game". The game is set to allow players to "run [their] own guild of adventurers and heroes" with the ability to "create…heroes, train them up, craft weapons and armour for them, and send them out on quests and treasure hints…". Tentatively named Heroes Guild, the game is set for release sometime in 2013.
What else is there to know about Dragonhead Games?
Tor was all too happy to provide us with some interesting answers to our questions!
148apps: What was the inspiration behind Zombies & Trains?
Tor Martin Kristiansen: We actually weren't that interested in making a game about zombies, since it seemed like every other day, someone made a game about them. We were focusing on coming up with an idea that sounded cool when you shared it with other people. At some point, almost as a joke, we started discussing ways of disposing of zombies that hadn't been used in games or movies, and the idea of a train blasting through a zombie-horde came up. It immediately struck us as an idea that we just had to try, and we made a simple demo that was so much fun to play. And it was incredibly challenging, something we liked!
148apps: What's your favorite thing about iOS development?
Tor:
I think it has to be just the fact that it's so much easier these days to actually get a game out to a lot of people, and the whole process is very streamlined. All from the development, to getting the game to work on different devices, to actually releasing it and for the customer to purchase it. Every part of this was a lot more difficult for smaller indie developers like us just 6 years ago. Today's smartphones are a lot easier to get it all up and running on than previous generations. And once you start thinking about features like online leaderboards, multiplayer, and all the fun stuff that make up the complete package of a game, and to make all that available to use for thousands of players at the same time. In the past that would have been very hard for someone like us to do, but now its possible.
148apps: Is there an iOS app or game that you wish you'd developed first? If so, what apps/games?
Tor: Oh, there's many! Who wouldn't want to have made one of the big top 10 sellers! But personally, one of the games I've spent a lot of time with, and enjoyed so much is Rovio's Bad Piggies. That idea and its execution were just excellent on so many levels, and was so much fun to play. Just experimenting with what you could create in that game was something I spent way too much time on!
Find out more about Dragonhead Games
For its older work, the Kristanix Games explains all. There's also the Dragonhead Games website, Facebook page and Twitter account. We will be keeping a very close eye on Heroes Guild's progress, too!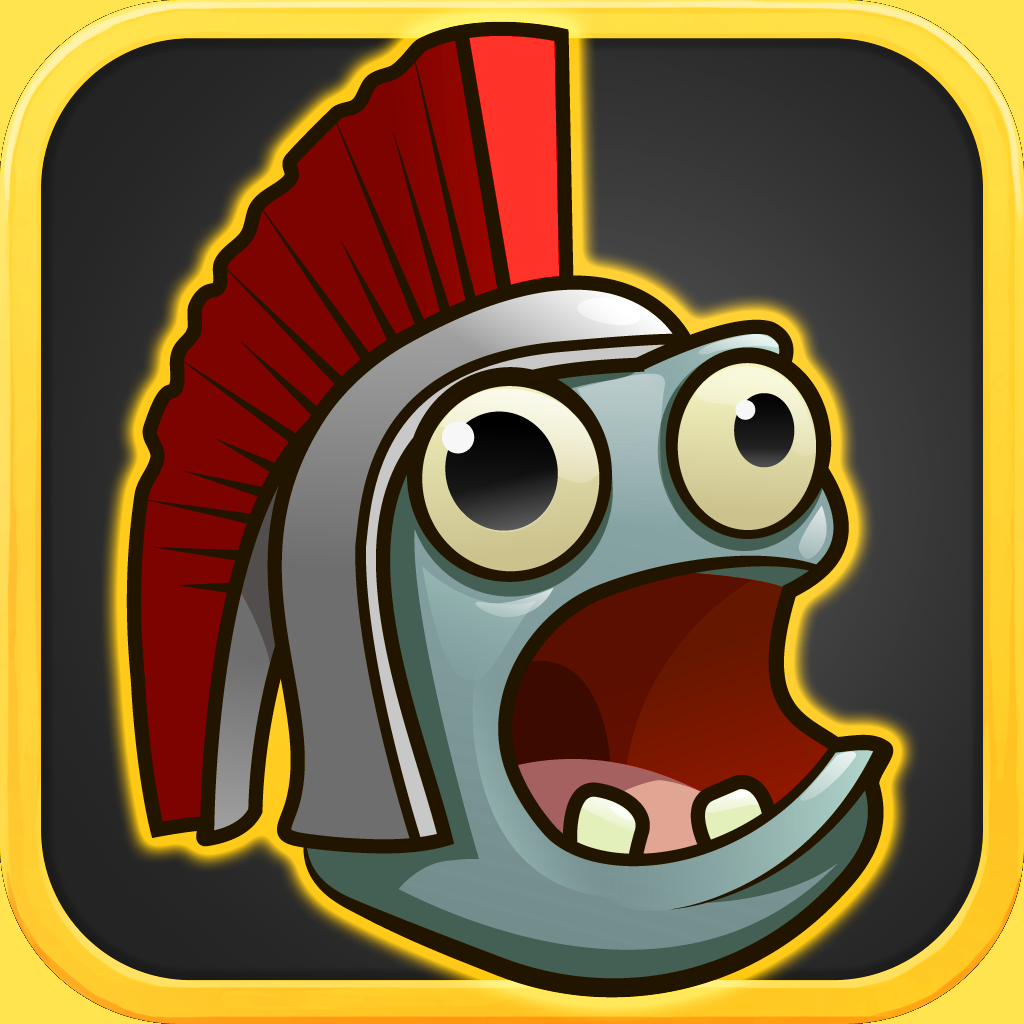 iPhone App - Designed for iPhone, compatible with iPad
Released: 2013-02-07
::
Category: Game
FREE!