2011 is still young, and already a theme of controversy appears to be consistently popping up, that being trademark issues. Following the Lima Sky/Doodle trademark controversy, it appears the next big controversy could be over apps with the word 'Stick' in the title. As independently confirmed by a developer with an affected title and reported elsewhere, UK game developer Stick Sports Ltd. is trying to get Apple to take down any apps that they claim violate their trademark, or have the apps be renamed to something non-infringing, as according to a PDF posted by a source who wishes to remain anonymous. While they are new to the App Store with their game Stick Cricket, they have been around since 2006 making Flash games, and have an Alexa rank of of 9,877, so this is not some small-time trademark troll.
While trademark law is very tricky to understand, especially for non-lawyers like myself, the rub in this case is that Stick Sports does not appear to have a US trademark on the name, but they do have a trademark in the UK on the name, which they are appearing to enforce. They have issued a takedown notice to Apple, sent to us by a developer who has an app that Stick Sports claims violates their trademark. An identical copy of this notice was also obtained by another site that covers iOS apps. This notice from Stick Sports' law firm was forwarded to developers of potentially infringing apps. Developers cannot change names of their apps based on specific regions, though they can offer apps to only go on sale in specific regions, you cannot rename a title for a specific region, as according to a developer I once spoke to on The Portable Podcast who had issues with a German trademark over the word 'memory'.
This takedown notice from Stick Sports could have some far-reaching effects. Notable apps that could be affected if they were part of the takedown notice include Stick Sports: Summer Games from Robert Szeleney, who has had multiple top 25 apps on the App Store, several of which have the word 'stick' in their name. As well, there is Stick-Fu from EA subsidiary Chillingo's Clickgamer label. EA is not a stranger to trademark fights, having helped to get Tim Langdell's Edge trademark invalidated last year, so if EA got involved in a legal fight, this story could become interesting. Otherwise, we could see some titles disappear from the App Store or become renamed in the near future as this issue progresses. This story is still developing, and it will be curious to see where it goes and how the potentially affected parties react.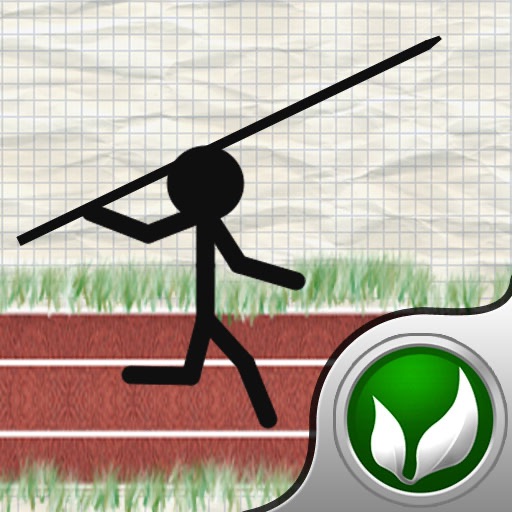 iPhone App - Designed for iPhone, compatible with iPad
Released: 2010-03-05
::
Category: Game
$0.99
+
Universal App
- Designed for iPhone and iPad
Released: 2010-12-15
::
Category: Game
FREE!
iPhone App - Designed for iPhone, compatible with iPad
Released: 2009-10-13
::
Category: Game
$0.99