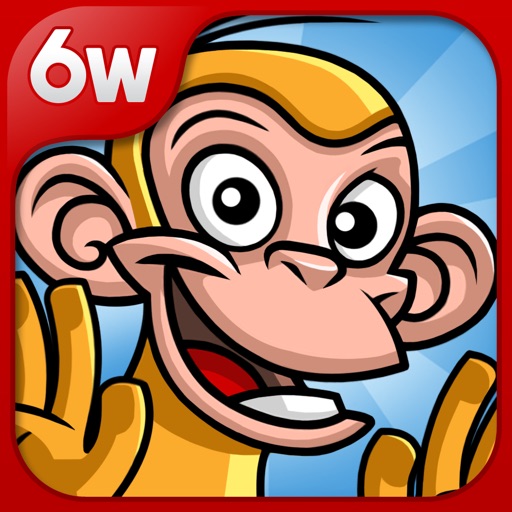 + Universal App
FREE!
Rating:
:: WE FOUGHT A ZOO
The best tower defense game with llamas in it.
Developer:
6waves
Price: Free
Version Reviewed: 1.2.0
Device Reviewed On: iPhone 4S
Graphics / Sound
Rating:
Controls
Rating:
Gameplay
Rating:
Replay Value
Rating:
Overall Rating:
The App Store is saturated with tower defense games that aspire to be nothing more than simply adequate. Zoo Defenders is one of those games. Generic, adequate, and forgettable aren't the same as horrible though.
Zoo Defenders is a zoo-themed tower defense game. That's really all the explanation one needs. Instead of machine gun towers or slime cannons, it's egg-launching chickens and mud-slinging monkeys. Players gather more money by building more ticket booths to attract paying visitors. If things get too out of hand, players can unleash a, kind of awkward, board-clearing balloon attack and additional tower upgrade levels can be purchased in game. Meanwhile, the invaders aren't some hostile army but rather bears, rats, foxes, and other unsavory woodland creatures.
This is all just a wrapper on a bog standard tower defense game though and not even a particularly great wrapper at that. While the visual gag of animals with weapons never stops being cute the art in general is serviceable at best. The menu music is good enough but during actual games there's no music at all. It's an odd choice that makes the already overly familiar experience feel even more airless.
However, at least it's fairly substantial. There are three difficulties and 30 levels to chew through in both the campaign and the survival mode although they do re-use maps. Those maps themselves alternate between rigid paths and more open fields so there's a decent amount of replayability and experimentation to be had in terms of tower placement. It's annoying having to sit through an ad every few times one launches the game, but overall it's always nice to see a freemium game that doesn't feel like a rip-off.
Zoo Defenders checks off all the tower defense boxes just fine but it does nothing to separate itself from its crowded genre. It's hard to condemn but hard to recommend as well.
[gallery size="thumbnail"]