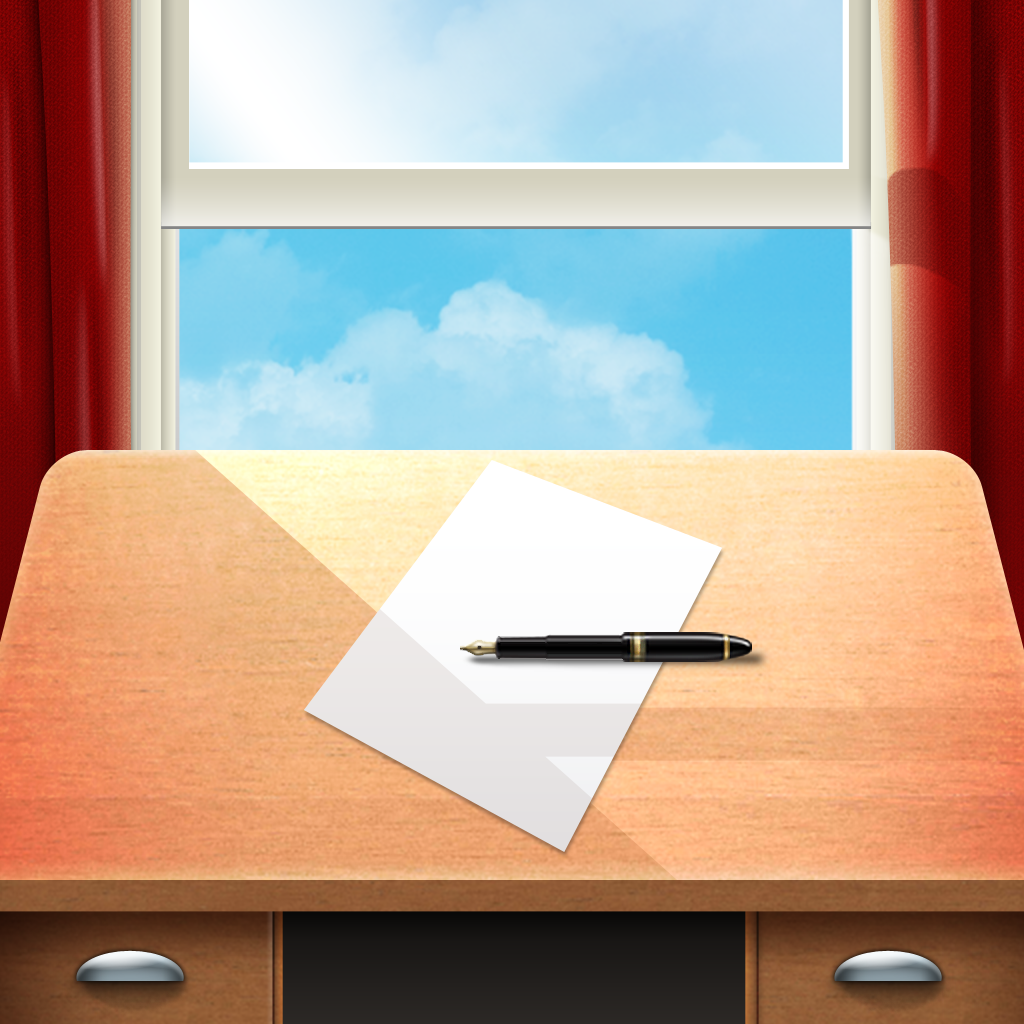 iPad App
$4.99
Rating:
:: WRITING: PLAIN AND STYLISH
Writings is the prettiest text editor you may have ever seen. Whether that's a good thing or a bad thing is a matter for debate.
Developer:
ICE CREAM STUDIOS
Price: $4.99
Version Reviewed: 1.0.1
Device Reviewed On: iPad
iPad Integration
Rating:
User Interface
Rating:
Re-use Value
Rating:
Overall Rating:
Writings is one of the most stylish plain text editors I've ever come across. It couples the simplicity of an app like WriteRoom with the elegance of Apple's Pages for iPad. My only concern is whether a simple text editor like Writings needs to be this...well...frilly. There seems to be a point at which Writings' trappings interfere with its purpose, or at least miscommunicate it. Just hang with me; I'll elaborate.
There is no denying the sheer power of Writings' visual appeal. From the moment you launch it on your iPad, you'll be impressed with its look and feel - everything from the wood grain background (complete with cup stain) to the simplified interface compels you to continue exploring the app. What you'll find at its core, however, is a very basic text editor. There's nothing wrong with that, of course, but you might expect more after the initial "Wow!" fades.
What you get with Writings is a more-than-competent plain text editor, modeled somewhat on Apple's Pages for iPad. By that I mean the interface owes a significant debt to that predecessor. It's not an out and out copy, but when you start scrolling through the small pages of each of your documents on the home screen, you'll know what I mean. Once you open or create a document, you are taken to an editing screen where you enter text and control other options (character/word/sentence counts, fonts, screen color, etc) from menus accessible from each corner of the screen. Once you've created a document you can even choose to save it to the cloud via a dedicated folder in your Dropbox. It's all very user-friendly and not the norm for plain text editors, but therein lies the problem.
Once you email your document to yourself, or drop it in your Dropbox and then open it on your computer, you'll notice some changes. While Writings displays and allows you to change all sorts of things like fonts, these changes disappear when viewing the file in any other program. This is a PLAIN test editor, remember? There are crossed wires between purpose and design here that can confuse some users.
While I appreciate the developers' intent to create a different sort of text editor, the amalgamation present in Writings is at times baffling. Is it a text editor or a word processor? Why have fonts if it's the former? Why not have printing capabilities if it's the latter? These are musts for the developer to address in future iterations of the app. Good looks only get you so far, after all.