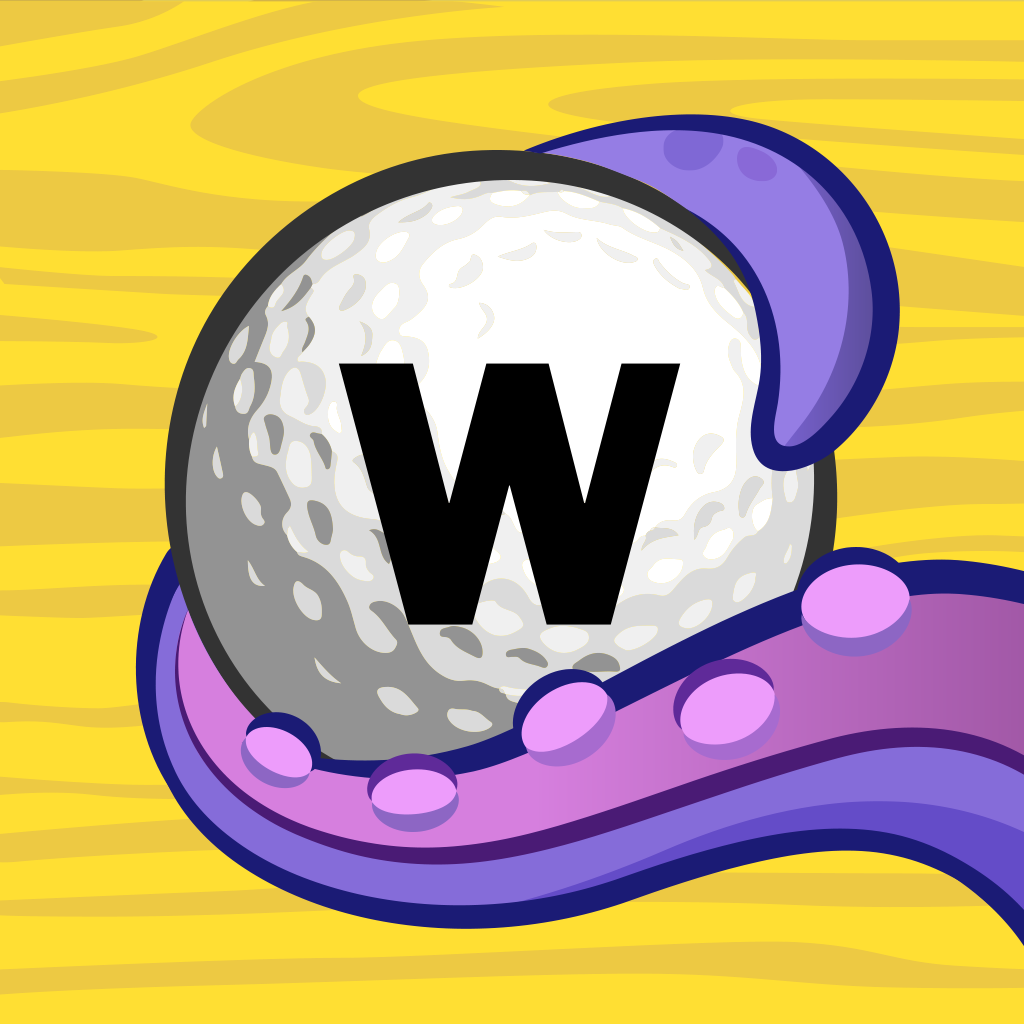 + Universal App
FREE!
Rating:
:: WORDS WITH PUZZLES
Words games played with friends may not be nearly as popular as they once were, but that didn't stop the makers of You Don't Know Jack from spinning the popular genre, giving it a new outlook on life.
Developer:
Jackbox Games, Inc
Price: FREE
Version Reviewed: 1.0.1
App Reviewed on: iPad 2
Graphics / Sound
Rating:
Gameplay
Rating:
Playtime
Rating:
Replay Value
Rating:
Overall Rating:
The readership out there will remember a small little mobile title called Words With Friends, which was basically Scrabble, except, well... it wasn't titled Scrabble. Regardless of one's feelings of it, it spread like the plague; attracting players around the world. Like almost all mobile breakout titles, eventually the hype dies down and the world awaits "the next big thing."
The creative geniuses behind
You Don't Know Jack
decided to once again mess with the classic game of
Scrabble
, but this time by actually doing something unique with it. Using golf, puzzle games, an octopus, and good old ingenuity, the developer has turned the old game into something fresh and new. In
Word Puttz
, players must form words to make a path that leads to the hole on the course, or the destination goal. More stars are earned by doing this in the fewest words. In later levels transports and obstacles will also come into play, affecting strategy and how the game is played.
This new way of using the classic word-smithing board game breathes new life into the genre; not only are players taxing their brains by coming up with new words, but actually having to think about their placement in terms of how to finish a level, rather than word or letter multipliers. There are also some levels that require a certain amount of points to be scored in order to progress. While it sounds totally cliche to say it's an entertaining but simple concept, Word Puttz is just that.
Don't expect to be blown away with anything in this game. The sounds, graphics, mechanics, and interaction are all about on par [
Editor's Note: Heyoooooo!
] with what you'd expect a puzzler type game to be. Nothing too flashy appears in this title, but nothing too drab, uninteresting, or dumb appears in
Word Puttz
either.
It's more than likely that Word Puttz won't be taking the world by storm. It's a single player campaign style game that's meant as a casual brain teaser, and not a competition between friends as to who can use Scrabble Cheat faster. While a good amount of the game's presentation seems vanilla, the game itself is chock full of fun, and there's a good possibility players will find tehmselves playing longer than expected. Gold motif aside, Word Puttz is a great strategical word puzzler that's worth anyone's time.