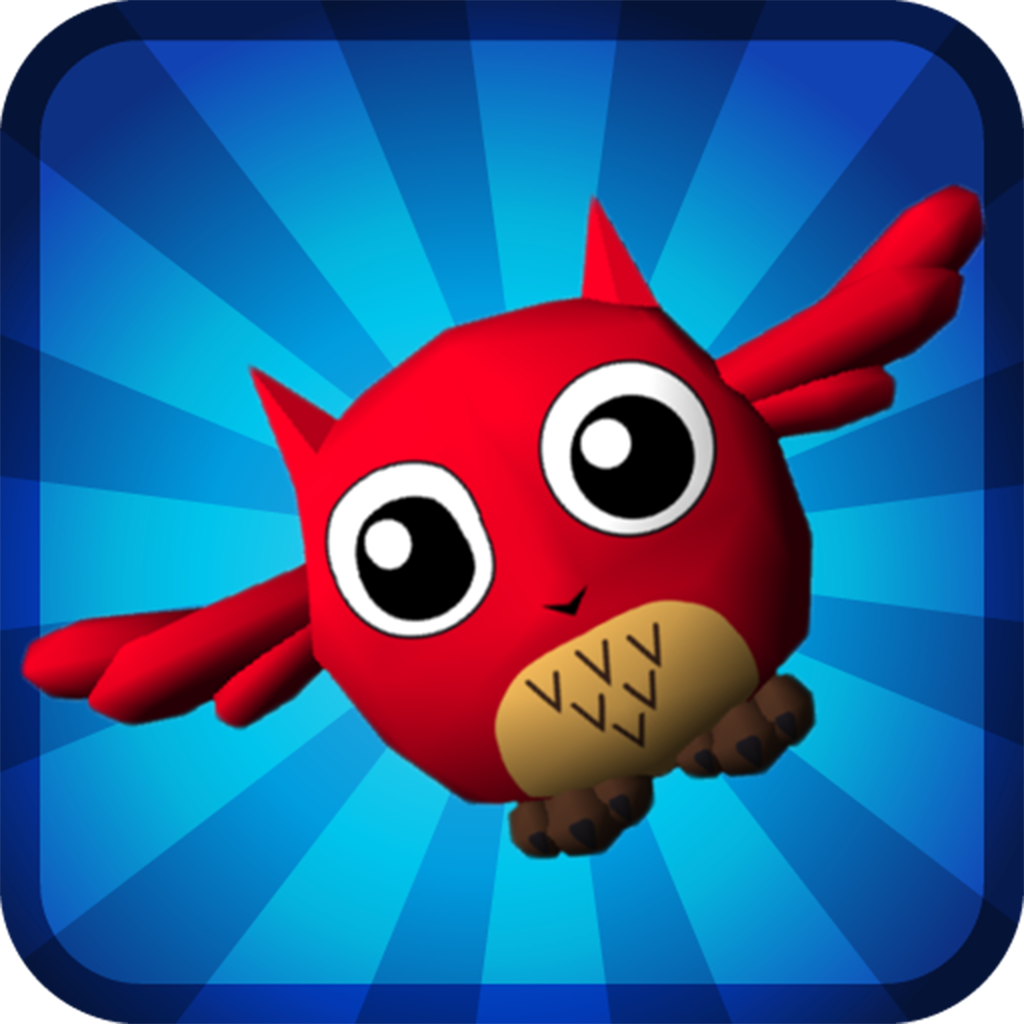 + Universal App
$1.99
Rating:
:: LOTS OF HEART
Players are invited to touch and tilt their way through challenging levels as a mama owl searching for her lost babies. It may be cute and cuddly, but this game can definitely give gamers a workout!
Developer:
games2be
Price: $0.99
Version: 1.0.0
App Reviewed on: iPhone 4
Graphics / Sound
Rating:
Controls
Rating:
Gameplay
Rating:
Re-use / Replay Value
Rating:
Overall Rating:
Tiny Owls
is a challenging game, although it might not look it at first. Players must play as Mama Owl on her journey to rescue her children from a beautiful, but hazardous, 3D fantasy world. Avoid walls, enemies and other obstacles to get a perfect score on each level -- and there are a lot of levels!
Getting Mama Owl off the ground is simple, just touch the screen and she flaps her wings. She won't stay airborne for long, though, and the only way to move her around and keep her avoiding the many dangers throughout each level is to tilt your idevice. It's works very well, and I was able to make precise adjustments with ease.
Each level features detailed backgrounds, with a subtle lighting effect that can be turned off in the options. I found the "lights on" option to make the levels seem flatter and not as pretty, even if it brightened up the obstacles and made it easier to see immediate dangers. The characters' 3D models are a bit on the simple side, as are the animations, but they are still eye-pleasing and very cute. I really have to applaud the sound design, however. Sound effects are very clear and lifelike, and the background music adds to the "fantasy" setting, even if a bit repetitive.
Although the game starts off very easy, it quickly builds difficulty as the player progresses, going from wide, open areas with easily avoidable enemies to tight, cramped environments with fast moving enemies that require careful timing. Touching anything -- walls, obstacles, enemies -- results in losing a life and sending the player back to the last save point. Fortunately, setting a save point is as easy as touching down on a safe, grassy area. Should the player lose a life, they'll start back at that point, but they won't get a perfect, 3-star score after getting to the exit. Only by finding all of the baby owls and getting to the exit in one try will they earn a perfect score. It definitely becomes a challenge to achieve on some of the later levels!
Tiny Owls is a cute game with plenty of fun graphics and gameplay. It might look a bit basic to mature players, but the challenge of safely navigating each level is enough to give advanced players a run for their money. The characters could use a little more detail to really make them stand out, but overall, Tiny Owls is a good looking diversion with a lot of heart.