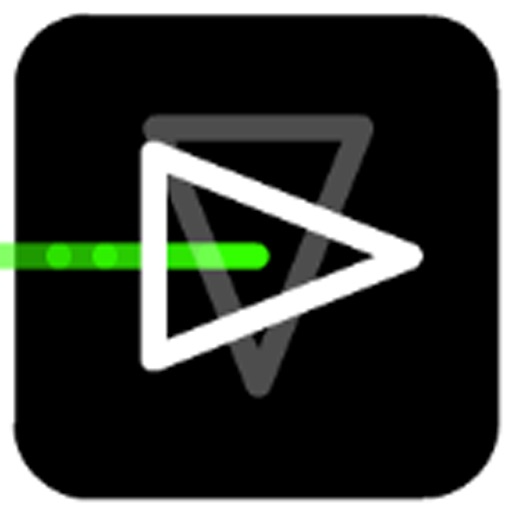 + Universal App
FREE!
Rating:
:: NEEDS MORE STITCHES
Swift Stitch is a game of quick reactions that's full of vector graphics.
Developer:
Nicalis
Price: Free
Version Reviewed: 1.0
Device Reviewed On: iPad 2
Graphics / Sound
Rating:
Game Controls
Rating:
Gameplay
Rating:
Replay Value
Rating:
Overall Rating:
Swift Stitch
is minimalist gaming. players control a ship that flies through mazes, controlling whether it's flying horizontally, or holding down on the right side of the screen to fly it vertically. The goal is ultimately to get it to the end of the level, though there are ulterior goals in each of the game's 3 modes. In Normal, there are medals for collecting all the shiny objects in the level (appropriately called shinies) and for completing a level without dying. Survival is about making it though the game's 42 levels without running out of lives. Endurance has only a few short level segments that keep repeating, but it all keeps getting faster and faster.
The visuals of Swift Stitch are best described as minimalist, if not barely there at all. It's all simple vector graphics. Much of the difficulty lies in the need for quick reaction times, along with trying to keep track of which directions the ship is traveling. Sure, the indicators are easy to keep track of in theory, but when the ship is traveling extremely quickly? Good luck!
I'm surprised yet somewhat pleased that there is no punishment for using the slow-mo feature in Normal mode, considering that there are medals for performing well. However, this is where part of the difficulty of Survival mode comes in, where slow-mo does drain life, but picking up the shinies restores it. It's an interesting dynamic, and one that changes the way the game is played through the exact same levels.
The game's replay value comes in primarily through the Survival mode, picking up medals at different speeds in Normal mode, and the Endurance mode. 'Beating' the game isn't necessarily difficult – the last level can be beaten at default speed pretty easily – but it's the culmination of all the levels, medal collection, and the additional speed that adds challenge. So, it becomes about mastering the game, rather than conquering overwhelming difficulty.
It's an interesting choice because it feels like this game could have had some wickedly difficult levels, ones that demanded repetition in order or beat even once. Instead, it's about repeating and mastering the mechanic itself. While the game is certainly a very fair value at $0.99 (the game is free to download, with the first 10 levels to try out), I'd love to see future updates with more levels to play to explore the concept more.