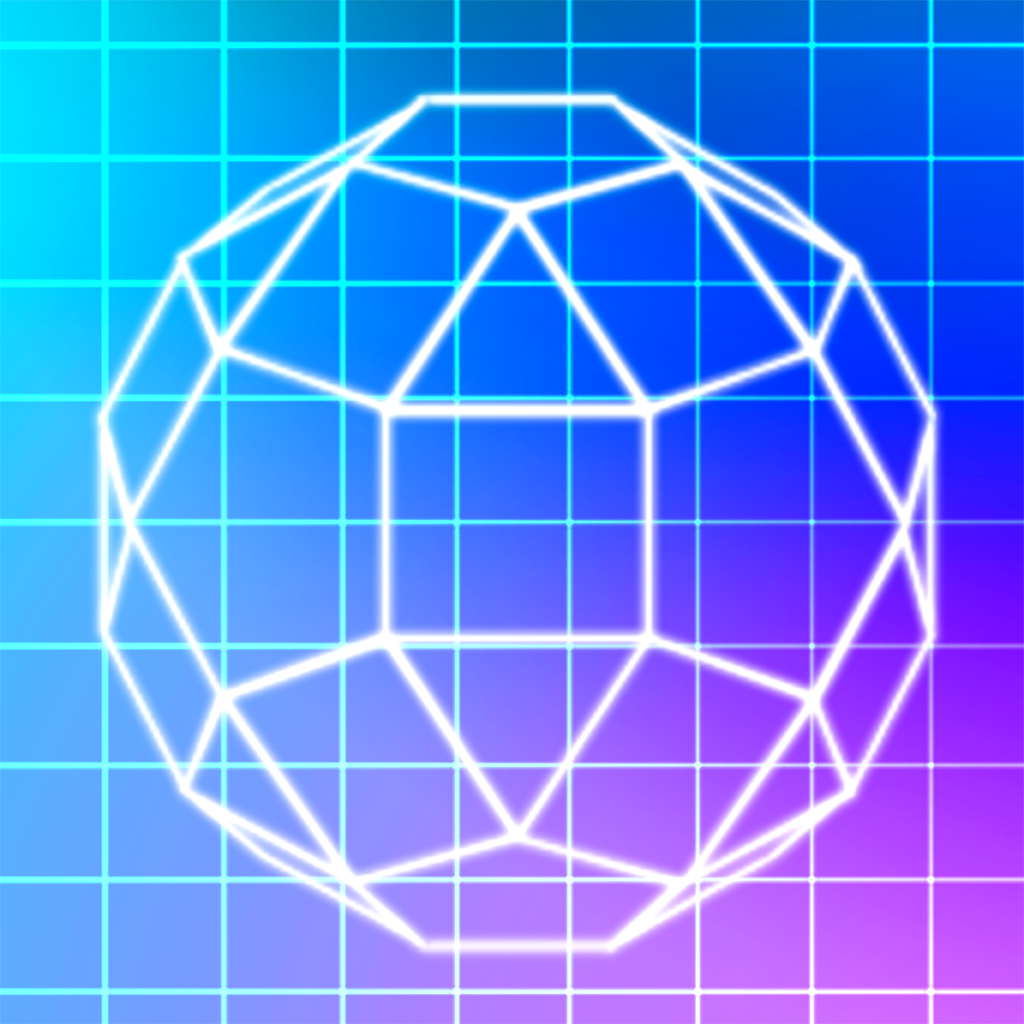 + Universal App
FREE!
Rating:
:: FEEL THE BEAT
Space Beats is a musical arcade game made by a musician and visual artist.
Developer:
Egadz
Price: Free
Version Reviewed: 1.1.1
Device Reviewed On: iPhone 5
Graphics / Sound
Rating:
Game Controls
Rating:
Gameplay
Rating:
Replay Value
Rating:
Overall Rating:
Whenever I read that a musician or actor has released their own game I'm always skeptical about the amount of work they actually put into the game.
Space Beats
is a game that is actually designed and programmed by Egadz, a musician and visual artist. It features music from his most recent album and is made to look just like the music video that goes along with one of his songs.
Space Beats is an arcade game that essentially comes down to how well a player can multitask. Pieces of geometric shapes, called hedrons, that resemble circles with lines inside of them fly in from various parts of the screen and come together at different locations. Players have to tap each hedron at precisely the moment it comes together. Being more than a second late means game over.

The game does have more to it than just the regular game mode. The gameplay changes as players advance through the game. At certain points the music changes and the objective switches to repeatedly tapping one hedron while simultaneously continuing to tap other hedrons that are forming. The game climaxes with a battle against a golden hedron and players can also unlock a second game mode called freestyle mode.
The biggest complaint I have with Space Beats is that there isn't any feedback about why players fail. The circle that causes players to fail doesn't blink or is highlighted, so they're left wondering which circle they messed up on. All of a sudden the game just ends.
The gameplay is in sync with the music, so when it changes, so does the gameplay. The music that plays throughout the game is techno and sounds very electronic. I personally really liked the music and watched the music video, which looks just like the game.
Overall, I was pleased with Space Beats. The music is good, the visuals are cool, and the concept is simple. I would like more feedback from the game about why I suddenly fail a level, but I'm happy to see a free game that isn't saddled with any in-app purchases or annoying ads.