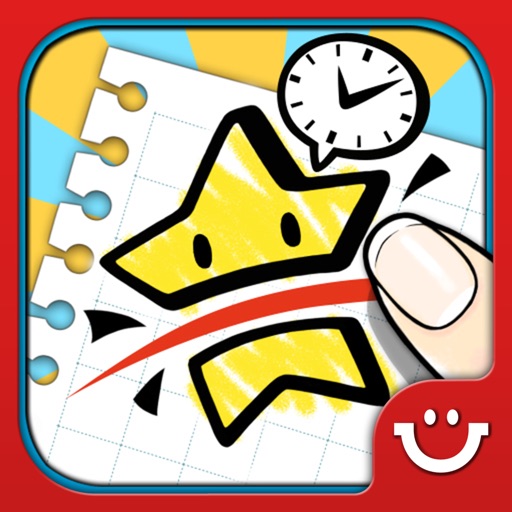 + Universal App
$0.99
Rating:
:: SLICED
Slice It is a wonderfully executed puzzle game that will have me playing long after I finish writing this review. It's definitely one of my current favorites.
Developer:
Com2uS
Price: $0.99
Version Reviewed: 1.0.0
Graphics / Sound
Rating:
Game Controls
Rating:
Gameplay
Rating:
Re-use / Replay Value
Rating:
Overall Rating:
Slice It is exactly what I want out of an iPhone app. It doesn't try to do too much with graphics and doesn't leave me longing for physical buttons... the game just works.
The concept of Slice It is simple. The game gives you a shape, a set amount of lines you can make, and a number of sections in a shape that need to be made. For instance, if you are given a box, 4 lines, and 9 sections that need to be made, you would make a tic-tac-toe board. There's no time limit to speed up your thought process, it's just you vs. the shape on the screen.
Each level is won by not only by creating the set amount of sections, but also by making the sections the same percentage of the total shape. Once you are done with your shape, the game grades your work on a 1-5 star scale unless you fail the level by either not following the guidelines or by having too big a difference between the size of the shapes.
As you get through the game, the shapes go from being nice and symmetrical to bizarre, and from even numbers of sections to angry odd numbers. You can't even imagine how much time I spent with a plus shape, 7 lines, and 10 sections to make. To make things worse, if you get far enough the game starts to block out areas of the shape that you can't make lines through.
Getting caught for too long on a shape though isn't too much of an issue though because there is a hint system built in. When you get 5 stars on a level (which is not easy after the first few levels), you get a hint point that you can use on a later level. The hint point only reveals one line that you should make, so it's not too much of a help but they typically get me on the right track.
While Slice It may not have the most "whiz bang" excitement in the App Store, its simple premise is executed perfectly. Like most of the Com2uS games that I've played in the past, the learning curve is expertly managed, keeping the game challenging but somehow manageable throughout. If you are looking for a great puzzle game that uses the touch screen interface to perfection, Slice It should definitely be the next game you purchase.
[gallery]