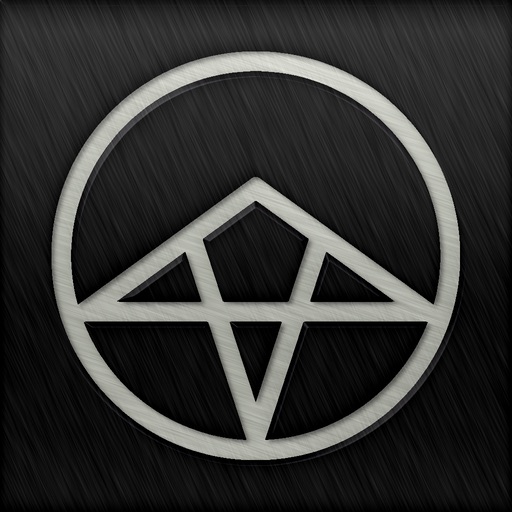 iPhone App
$2.99
Our Review by
Rob Rich
on March 29th, 2012
Rating:
:: BRACE YOURSELF
A side-scrolling beat-em-up with castle defense mechanics born from a metalcore band? Sure, why not?
Developer:
EMI Records Limited
Price: $2.99
Version: 1.0
App Reviewed on: iPhone 3GS
Graphics / Sound
Rating:
User Interface
Rating:
Gameplay
Rating:
Re-use / Replay Value
Rating:
Overall Rating:
I haven't been big on metal for several years now, but I'll still put on the likes of White Zombie and Fear Factory when the mood strikes. But even with my limited knowledge of what "the kids" are listening to these days, I can totally appreciate creating a beat-em-up based around a metal band. Especially when some of the band's tracks are remixed as chiptunes to fit the retro arcade aesthetics.
So yeah, Oh, Sleeper - Stand Your Ground is indeed derived from an existing metal band. Called "Oh, Sleeper" of course. With all that tie-in business out of the way, Stand Your Ground is essentially a side-scrolling beat-em-up. Players controls an axe-wielding warrior as he cuts a swath of destruction through hordes of what can best be described as The Bad Guys. Moving and attacking make up the basics, but surprisingly there are a few elements of castle defense gameplay in here as well. "Fire" builds up over time and can be spent to summon more fighters, call down a rain of arrows or heal everyone that isn't the opposition. The goal in each stage is the same (i.e. keep walking right until the end is reached), but new enemy types are introduced regularly along with the occasional boss battle of sorts.
The combination of beat-em-up and castle defense is an odd one, but it actually works pretty well here. The other units are fairly weak, but they can still be important when tearing down barricades or attempting to block enemies that have made it past the player's avatar (which deals damage). Similarly the other two abilities can turn the tide of a battle but also use up a decent amount of Fire so they have to be rationed carefully most of the time. I'm also something of a fan of the retro visual and music style. No surprise there.
The only real drawback to
Stand Your Ground
is that there isn't much reason to come back to it. Grabbing nastier weapons is great, but nothing carries over from one level to another. There's also no option to learn new abilities or upgrade existing ones, which seems like a missed opportunity. I'd expected the Infinite mode to offer up a continuous string of carnage, but there doesn't appear to be much difference between it and the story mode.
It's not as deep as I'd like, but Oh, Sleeper - Stand Your Ground is still an entertaining game. It mixes two completely different genres with surprising success, too. I can only imagine how much more fans of the band will get out of it but the rest of us will probably have a fairly good time with it as well.