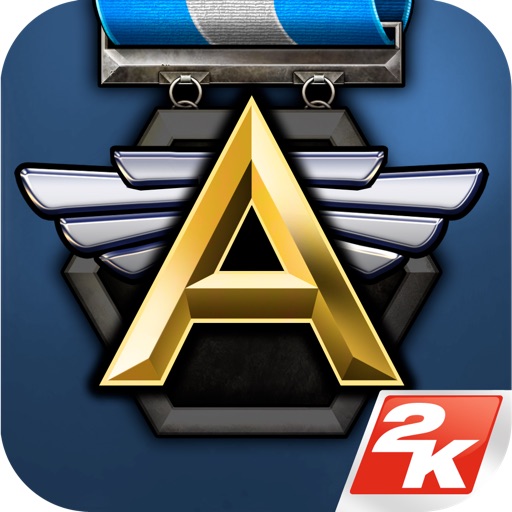 + Universal App
$4.99
Rating:
:: ACE IN THE PACIFIC
Sid Meier's Ace Patrol returns with Ace Patrol: Pacific Skies, bringing users a taste of World War II in over 180 missions full of brilliant strategy gameplay.
Developer:
2K Games
Price: $4.99
Version Reviewed: 1.1
Device Reviewed On: iPad Mini
Graphics / Sound
Rating:
Controls
Rating:
Gameplay
Rating:
Replay Value
Rating:
Overall Rating:
The great strategy of Sid Meier's Ace Patrol returns with Sid Meier's Ace Patrol: Pacific Skies. It's set during World War II; where players have the choice to play as the US Navy, US Army, Imperial Japanese Navy, and Imperial Japanese Army. It certainly has a familiar presentation for those who played the original, but it's also more polished and enhanced. The mission set-up is different as players are given one mission instead of a choice between three. I also find the visuals to be more polished and likable, but that's probably because I love the old warbirds.
Pacific Skies
offers that same great strategy, though these aircraft are capable of additional moves and tighter turns. This means facing an enemy ace can be a daunting task. It's always important to keep the enemy aircraft out in front. If not, players can lose position and fail to shake the enemy off their tail - eventually being shot down. I'm reminded of this often as I've made the mistake of going in heavy for an attack on multiple occasions. This led to an enemy aircraft getting in prime position to shoot down my plane. This is why the strategy of
Ace Patrol
is so much fun for aviation enthusiasts and strategy fans. It's a game of chess that takes place in the skies above. If players make one wrong move, it could very easily be check-mate for their aircraft.
There are multiple difficulty levels to choose from so it can be a very fun and causal experience for those who play on easy. The rest of us that like a challenge will enjoy the harder difficulties, even when things get impossible. It's exciting, and that means everything in a game like this.
With each mission there is one objective, and once players complete it they can fly back to base or shoot down the remaining aircraft to finish the mission. Obviously, shooting down the remaining aircraft is perfect for getting high scores on the many available leaderboards, but sometimes that might not be the best idea when players have damage on their aircraft. It's still fun to bait an enemy aircraft with one plane while coming from behind with another. There are also endless chases where players wait for the remaining enemy to make one wrong turn so they can finally shoot it down.
Pacific Skies is a wonderful enhancement on the original Ace Patrol, giving players even more strategic aerial greatness to enjoy. It's a fantastic strategy title with its simple controls and gameplay mixed with good objectives and tough difficulty levels. It really leads to some of the best strategy that can be found on the App Store. Plus, there is online multiplayer to keep players busy beyond the 180+ missions. Go fly over the Pacific, Ace Pilots!