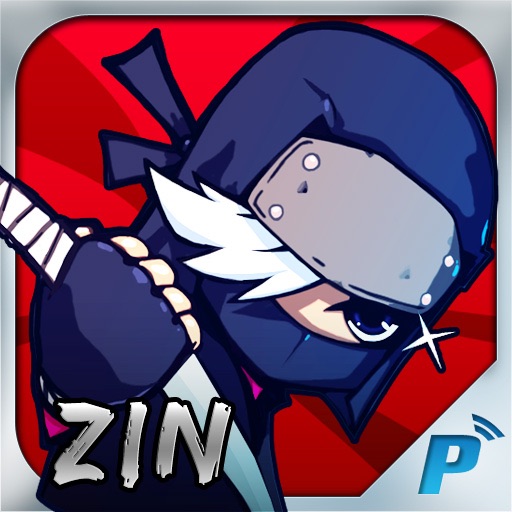 + Universal App
$0.99
Rating:
:: NINJA KICKS
Sneak, slink, and crawl through traps as this student trains to be a real ninja.
Developer:
(C) PictoSoft
Price: $2.99
Version Reviewed: 1.0.2
Device Reviewed On: iPhone 4S
Graphics / Sound
Rating:
Game Controls
Rating:
Gameplay
Rating:
Replay Value
Rating:
Overall Rating:
Ninjas have to go through intense physical and mental training before they are ready to become shadowy assassins. In
Shadow ZIN: Ninja Boy
, players guide the ninja apprentice Zin through different levels of various deadly challenges so that he can finally become a true ninja. These challenges includes lots of traps and divers machines of death and bodily harm. By tracing paths that Zin follows and changing Zin's stance, players can help him pass unharmed through the various challenges.
Shadow ZIN has a top down perspective and each level has a different layout: a different shape, different traps, different enemies, and possibly different switches and doors. Players will have to avoid the things like spikes, wall mounted saw blades, and jets of fire while hitting switches in the right order to open doors, getting behind enemies to attack them, and collecting scrolls and coins in order to finish each level.
Zin will follow any line the player traces from him at a constant pace. players will have to time their paths correctly to avoid danger. Players can also change Zin's stance from running to crawling to allow him to pass under detection from enemies or below wall mounted traps. Using different stances at the right times means the difference between success and death.
Shadow ZIN: Ninja Boy represents a fairly underrepresented genre of iOS games. Sneaking and stealth games aren't very common on any platform, iOS included. There aren't many of these games out there to compare Shadow ZIN to and the gameplay differs drastically from other types of popular games. That doesn't mean this is a bad game, as it has a lot going for it. The controls can be a bit difficult at times, but the gameplay is solid. The visuals are creative and whimsical. All in all, this game balances out really well and ends up being quite fun to play.