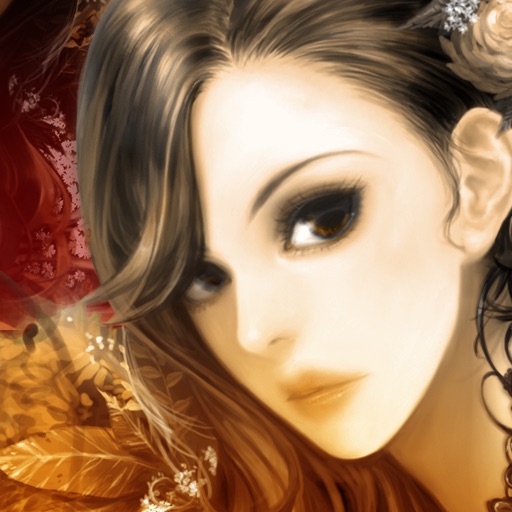 iPhone App
FREE!
Rating:
:: MEDIOCRE
For a free game, Seed 1 is certainly good; however, as an RPG, endless fetch-quests, flawed controls, and a botched translation job mar an otherwise promising game.
Developer:
Chillingo
Price: FREE
Version Reviewed: 1.0.1
Graphics / Sound
Rating:
Game Controls
Rating:
Gameplay
Rating:
iPhone Integration
Rating:
User Interface
Rating:
Re-use / Replay Value
Rating:
Overall Rating:
When Zenonia first came out, I was ecstatic. Here, finally, was a "real" RPG, based in a 2D world that brought back fond memories of Gameboy titles. Since then, the field has changed; as developers adapt to the iPhone platform, we're seeing more and more similar games being released. Recently, Seed 1 - Rise of Darkness burst into the App Store, claiming to be a "Zenonia killer."
Unfortunately, I have my doubts about that. If anything, it'll be Seed's price point that kills Zenonia; Chillingo just slashed the games "introductory price" of $2.99 down to free, choosing to rely solely on in-app purchases for revenue. And for a free game, Seed is absolutely fantastic. But price point aside, Seed is a port of a Japanese mobile game, and the transition was far from graceful. Blurry graphics, choppy animations, and a bad translation job make for a tedious and sometimes frustrating experience despite the game's good points. Seed is a mediocre RPG, and while it may be worth the space on your iPod, it's a good thing it's free. If you want a more polished RPG that's not a series of endless fetch-quests, try Zenonia or Inotia 2.
Seed begins predictably. You play as an overeager, annoying teenage boy named Litta from a small town who wants to "adventure in the Continent" and is desperate to leave his hometown. When you start a new file, Litta is magically trained in four different weapons: the lance, gun, sword, and (magical!) staff. The dialogue is either badly written or horribly translated, but at least you get exposed to one of Seed's good features, which is that each character has no "class" and can instead wield any weapon family. A few more blurbs of atrocious text and you're sneaking aboard a ship to the Continent.
Seed's plot is actually decent, if you put a bit of time into it. Once you get to the mainland, you're quickly assigned to a job as a spy, and political machinations are clearly at work. Sure, Litta annoys to me to no end and the English translation job is shoddy, but there's a half-decent structure to Seed's plot. As much as I loved Zenonia, it wasn't exactly original. Seed gets some points in my book for trying. The biggest drawback with the plot is that your involvement is mostly limited to the endless litany of fetch-quests. Yuck. I've yet to accept a quest that didn't involve me fetching ten of this or fifteen of that.
But Seed is still an action-RPG, and it's the action that kills it. The virtual D-pad used in Seed is horribly unresponsive. At least Zenonia's felt fast and fluid; in Seed, I spend most of my time running into walls and enemies that I'd meant to avoid. Combat is also a bummer. For one thing, it's unbalanced; at early levels mages will die far too often, while at later ones, ranged magic is indispensable. The main problem, however, is how
jerky
everything is. I feel like the framerate was scaled way too far down for the iPhone, and as a result, attacking an enemy generates serious lag. (For the record, I'm on a second-generation iPod Touch.) On the bright side, being able to switch freely between all four classes of weapons at any time is an awesome feature, and I wish it was a more common one.
Seed certainly does contain other much-appreciated elements, like the quick-save button in the top-left of the screen and the "hotkey" positions on the screen for triggering certain attacks or items. Being able to actually tap on menu items is a much-appreciated inclusion as well. But again, there's a clear lack of technical polish, and the icons are often too small to comfortably tap. Other factors like skill customization and a day/night cycle (tougher enemies and more EXP can be found at night) add to Seed's strengths.
One more thing: the Seed "Shop." Seed was formerly $2.99, and is now permanently free; needless to say, this has ruffled quite a few feathers, but what's done is done. The Seed Shop has always been included but is now the sole money-maker in the game, and includes DLC that can be added to your save file via in-app purchasing. It's mostly bonus goodies rather than power-pumping armor, and included items vary from inventory expansions to warp gate cards. You don't need any of it to play, but it's a way to avoid grinding. Just keep in mind that paid items can't be transferred between save files!
So, at the end of the day, is this a "Zenonia killer"? Nope, and it's not really trying to be, though large chunks of structure are cloned directly from that game. Seed is what it is: a free, mediocre RPG that's truly a mixed bag. Some will love it; others will hastily delete it. It wasn't quite worth $2.99, but for free, every RPG lover should at least give it a shot. Then you can go for a more polished game like Zenonia or Inotia 2. (Normally I try not to draw comparisons, but when Seed boasts about "killing" Zenonia, I figure I might as well do so.)
One thing is certainly clear, whatever you think of the game: it's an exciting time to be an iPhone/iPod gamer. Who knows what RPG goodness we'll get next?