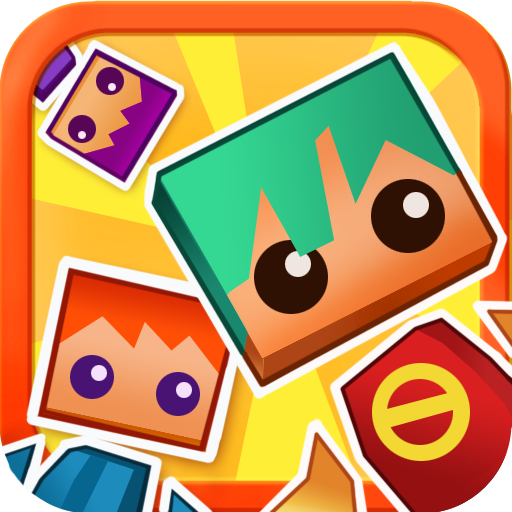 + Universal App
$0.99
Rating:
:: REPETITIVE
No Red T-Shirts is a casual game that is about fining citizens for ridiculous laws that aren't obeyed.
Developer:
Namco Networks America Inc. Games
Price: $2.99
Version: 1.0.0
App Reviewed on: iPad 2
Graphics / Sound
Rating:
Game Controls
Rating:
Gameplay
Rating:
Replay Value
Rating:
Overall Rating:
No Red T-Shirts is an addictive casual game that can easily be compared to Where's Waldo? due to its style. In this game, players help a robot cop prevent crimes. Unfortunately, something has gone awry with Robo, and he is issuing tickets for absurd things like reading a newspaper or listening to headphones. Gamers travel across 12 different locations to give fines, build and upgrade shops and capture thieves and criminals along the way. While there are over 50 challenges and objectives for each location, this game can get boring pretty quickly.
When a level starts, there is a timer at the top of the screen. A giant no sign with whatever is banned flashes, and gamers must rotate the map to tap on as many violators as possible. The game play is quick and players must have fast reflexes. The fined offense changes often during one game so players will have to frantically hunt down people committing various crimes without punishing non-violators.
Players earn money for fining citizens and combos can be achieved for those with fast fingers. Issuing enough fines results in the option to add buildings to help gamers catch more violators. For instance, players can purchase a newspaper stand, which places more newspaper-reading violators on the level. Experience is also earned on each level, providing Robo with three upgradeable power-ups to help keep the game interesting.
The issue with No Red T-Shirts is that the gameplay is repetitive. There's quite a lot going on at first, but players will soon realize that capturing criminals isn't as fun as it first seems. Also, many gamers will find themselves playing the same levels repeatedly in order to earn enough money to advance in the game—unless they are willing to go for an IAP to get more money. I didn't enjoy going back to the previous and simpler levels, and opted to just stop playing altogether.
Although the gameplay isn't exceptional, No Red T-Shirts isn't a complete bust. Some may find it more suitable for children due to the graphic style of the game, and it also has an appeal to casual gamers. If you love simple tap-and-go games that are both easy and humorous, then this is the perfect solution. More serious gamers may want to steer clear of checking this one out due to the repetitiveness and the price tag.