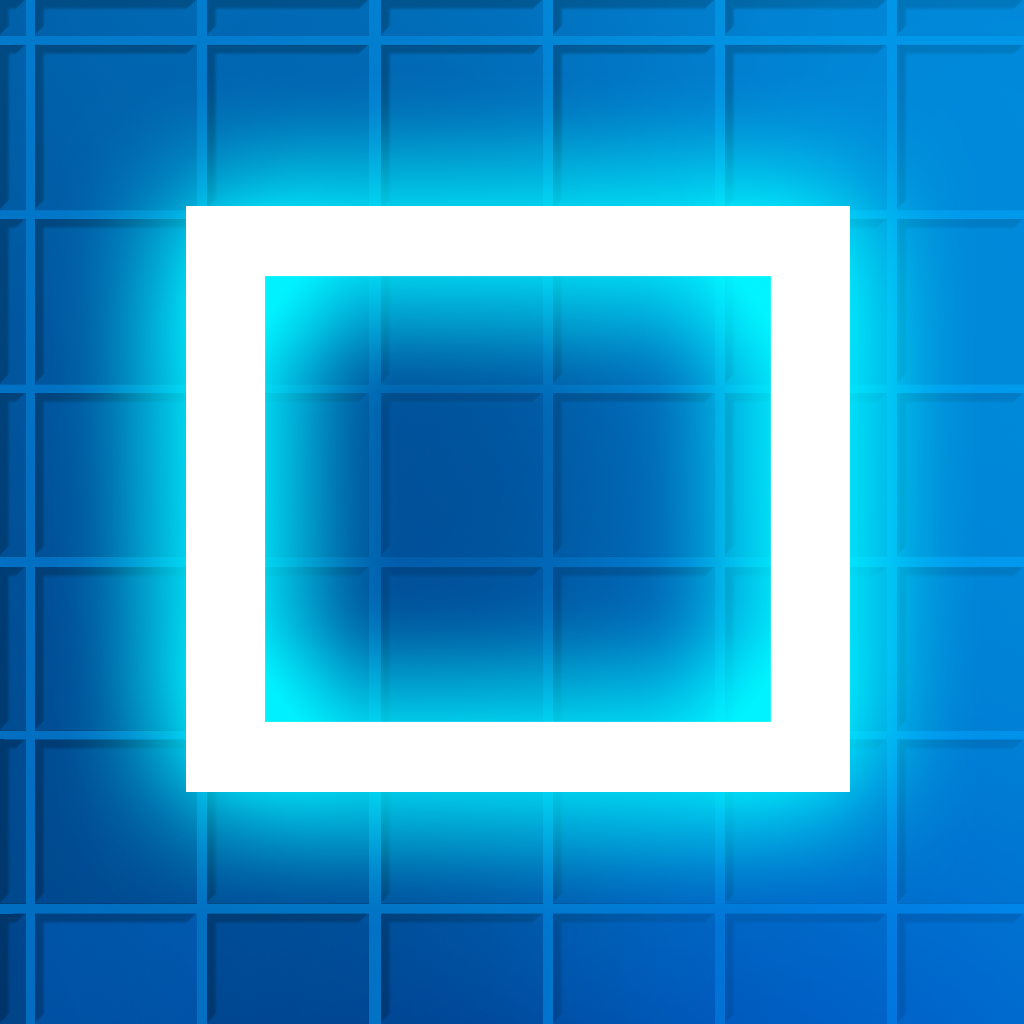 + Universal App
$1.99
Our Review by
Eli Cymet
on November 7th, 2012
Rating:
:: THE SQUARE TAP BLUES
The talents behind Portal and Quantum Conundrum make the jump to mobile with a one-tap puzzler that flips between fun and frustration.
Developer:
Airtight Mobile
Price: $0.99
Version Reviewed: 1.0
Device Reviewed On: iPad
Graphics / Sound
Rating:
Game Controls
Rating:
Gameplay
Rating:
Replay Value
Rating:
Overall Rating:
Pixld
's marketing description - "deceptively simple" - succinctly encapsulates both the game's biggest strength and its glaring weakness. One one hand, it's an almost instantly accessible puzzler with great pick-up-and-play appeal, and lots of depth. On the other, however, its seeming simplicity belies not only difficulty but a surprising sense of obtuseness.
The premise is straightforward: tap light tiles to turn them dark, and tap once more to brighten the place up again. The catch? Every square behaves like a switch, flipping over all adjacent blocks -- including those in diagonal directions. Success depends on turning mismatched tiles into sets of four, zapping them from bits and bytes into shiny points. Players are rewarded for roping special tiles into the fray, including score multipliers, time boosters, and board-clearing bombs.
It doesn't take long with Pixld to see that this is an experience from the minds behind some of gaming's quintessential puzzlers (Portal, Quantum Conundrum). Where in other games, "multiple modes!" is a token of lip service, this is a title with genuine versatility. Zen players will find themselves at one with the no-penalty "Play 4 Ever" mode, while master logicians will revel in "50 Taps," in which every choice is a countdown to 0, and the final score is a measure of discipline. Nostalgic for Tetris? Then explore two timed options - one with sixty seconds on the clock, and the other with a resetting timer that depends on making a match. Far from adding artificial longevity, Airtight's sense of careful curation is on display; and at its best, Pixld nails that fine balance between bite-sized brain-teasing and organized chaos.
As with the game's tiles, however, every bright spot has its dark side. The nature of the game's chess-like premise of thinking ahead means that modes with a timer often feel at odds with the core mechanics. The stress that results is less a hallmark of the genre, and more an annoyance that causes several of them to wear out their welcome quickly. Odd though it might sound, the game's aesthetic makes matters worse. The
Matrix
-like background and lack of contrast blends everything together in a mono-colored soup. Refining a strategy loses itself in frustrated, frantic taps; like approaching the solution a math problem, only to lose it, and end up at square one.
In a way, a feeling representative of playing Pixld: a genuinely creative game that is all at once quick to intrigue, and hard to become attached to.