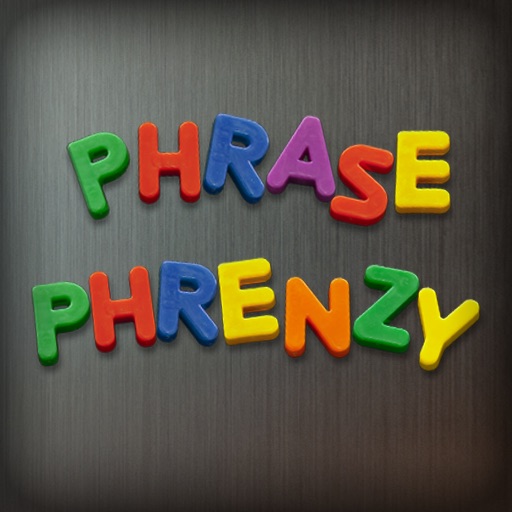 iPad App
$0.99
Rating:
:: FILL IN THE BLANKS
This iPad game app offers a hangman-style phrase fill-in-the-blank game with the familiar aesthetic of fridge magnets. Fun for quote and pop culture junkies.
Developer:
New Wave Digital Media
Price: $0.99
Version: 1.1
iPad Integration
Rating:
User Interface
Rating:
Re-use / Replay Value
Rating:
Overall Rating:
The familiar fill-in-the-blank word game-play rises again with a new hangman style app that offers full quotes as the puzzle, with graphics based on the familiar fridge-magnets that adorn kitchens, and give rise to bad poetry everywhere. Simplicity is key for most word games, and this one doesn't stray too much from the normal boundaries of hangman, besides the fact that each and every puzzle is based on a phrase. Most are TV, Movie, Historical or Celebrity Quotes, but you do not know need encyclopedic knowledge to manage to solve the puzzles.
To start you'll select Easy, Medium or Hard. The quotes will be of varying lengths, but the easy mode offers most of the phrase already constructed. You'll choose from the available words to put together the phrase. Hard mode doesn't provide any context whatsoever, and you'll need to guess from scratch. Placing the words along the solid blank line - the only reference you'll have is the Muffin Magnet which lets you know how many words are left in each phrase. You can pause, or forfeit some of your allotted time for a clue (one word solved). Being able to guess the full phrases, or at least part of them, wasn't too difficult. I did enjoy the fact that the punctuation was already included, and capitalization wasn't on the words, to make the game play more interesting.
However, the mechanics of the game did frustrate me. This is where this app needs the biggest improvement. The word 'magnets' are simply too small, especially for the large iPad screen, and frequently unresponsive. Trying to pick up and drag them to their designated spots was a huge chore, and was ultra frustrating. Often times I knew the phrase immediately, but it took me several minutes simply struggling with the pieces to get them where they needed to go. Also, I would have loved the ability to pick up multiple pieces at once.
Finally, there's no distinguishing details about how long each 'Round' is. I completed several puzzles, but had to discard my 'Round' to go back to the main page. Were these counted as solved? What was my progress through the game? These are important and valid questions which should be included in a game such as this.
Overall, it's aesthetic and challenging. The game play, if the mechanics worked properly, would be great. If you have the patience, I suggest checking this one out. Hopefully future updates will make it easier to enjoy.
View the developer's game-play video here: