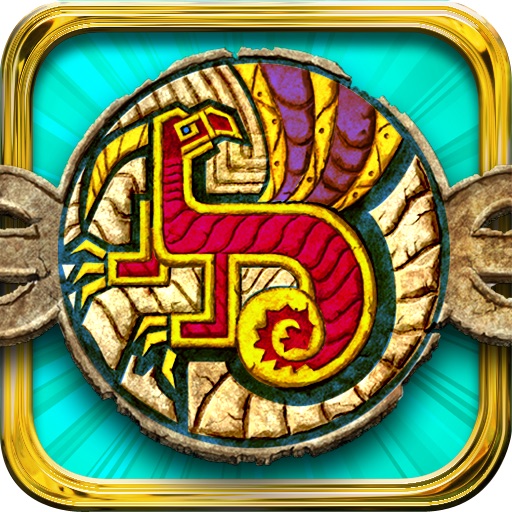 iPhone App
$1.99
Rating:
:: SOLID MATCH-3
Paradise Quest is a solid match-3 with some strategy-requiring twists and an island theme. If you want a more challenging match-3 game, give it a try! Just be wary of a few issues.
Developer:
I-play
Price: $1.99
Version Reviewed: 1.3.2
Graphics / Sound
Rating:
Game Controls
Rating:
Gameplay
Rating:
iPhone Integration
Rating:
User Interface
Rating:
Re-use / Replay Value
Rating:
Overall Rating:
Paradise Quest is a match-3 with a bizarre plot but—thankfully—enough of a twist to make it engaging. It's by no means perfect, but it's a lot more challenging than your typical Bejeweled clone. If you're looking for a match-3 game, this is one to check.
The name comes from the game's plot, which revolves restoring an exotic island to its former beauty. As you play, you earn "resources" which can be used to restore (er, upgrade) your island. The more you restore, the more animals return. It's a frivolous mechanic and certainly not the game's biggest draw, but the minor storyline is nice and it does give you a way to measure your progress.
Now for the game itself. Everything starts normally enough: you have a sprawling board, loads of randomly-generated tiles, and you have to swap tiles to form three-of-a-kind matches. However, Paradise Quest mixes things up by forcing you to scroll through the board. In each level, there are a certain number of "locked" coin pieces, each of which is surrounded by a square of brown tiles. You have to clear all of the brown tiles in order to complete the level. However, you can never see the entire board at once; instead, whenever you complete a match, the camera drifts in that direction. This requires a good amount of strategy to get where you need to, which is a welcome change from the aimless drudgery typical to some match-3's.
Of course, that's not the end of Paradise Quest's twists. There are power-ups, barriers, and a "swinging" ability that allows you to jump to another part of the board once you clear enough vine pieces. There are even night levels, where torches scattered throughout the level are your only source of "light." These features support the explore-the-board theme, but they aren't radically game-changing.
For the most part, playing Paradise Quest is a lot of fun, but a few things sully the experience. There's no auto-save if you want to stop mid-level, which is a huge pain. Also annoying is the fact that finding the required coins is pure guesswork; I was stuck at the tenth level for the longest time. And then there are more minor problems: playing your own music isn't easy, and the interface is clunky and incredibly inconsistent (sometimes there's a back button; on other screens, it simply doesn't exist).
The whole idea of match-3-plus-an-island isn't exactly thrilling, but Paradise Quest is still a challenging, engaging spin on the old formula. It's strange that a few issues manage to mar its polish, but I enjoyed myself all the same. If you want a match-3 with a bit more depth, be sure to give the lite version a try.