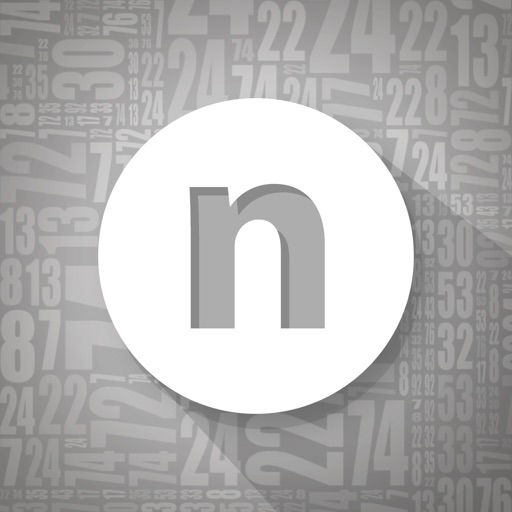 + Universal App
$0.99
Rating:
:: CEREBRAL HIDDEN OBJECT HUNT
Find numbers and create landmarks, people, and more, in this surprisingly compelling Hidden Object style puzzle game.
Developer:
Zedarus Entertainment
Price: $0.99
Version Reviewed: 1.0
Device Reviewed On: iPhone 5
Graphics / Sound
Rating:
Game Controls
Rating:
Gameplay
Rating:
Replay Value
Rating:
Overall Rating:
I find that it's a pretty good sign of a game's hold on me when I play it not just because I have to for the purposes of this review, but because I'm really enjoying my time with it. That's how I felt about Numerity. It won't be a game for everyone, being quite repetitive and requiring players to enjoy Hidden Object style gameplay, but that doesn't stop it being a well-made creation.
Combining math and concentration skills, each level provides players with a variety of different numbers. The player is then tasked with finding specific numbers in order to change their color and, eventually, create a shape, landmark, or person out of the shaded areas. Think of it as a 'painting by numbers' kit in how it's laid out. Early stages only take a few seconds but gradually new elements are introduced to challenge the player.
Addition, multiplication, and subtraction all play a role in how resulting numbers are determined. To further add to the challenge, the board starts moving around, meaning it's often easier to rotate one's iOS device to see things clearly. Numbers become physically smaller, requiring zooming in further to see more closely, but meaning that the player sees less of the overall board.
It's subtle things like that which keep
Numerity
interesting. It'll never take a hugely long time to complete each puzzle, making it ideal to dive into throughout the day, but it'll draw many players in and understandably so.
One issue does arise in that sometimes when trying to tap on a particularly small number the game doesn't always respond correctly, but otherwise it's suitably smooth sailing. Keeping it cerebral yet not overly taxing is a rewarding combination for Numerity.