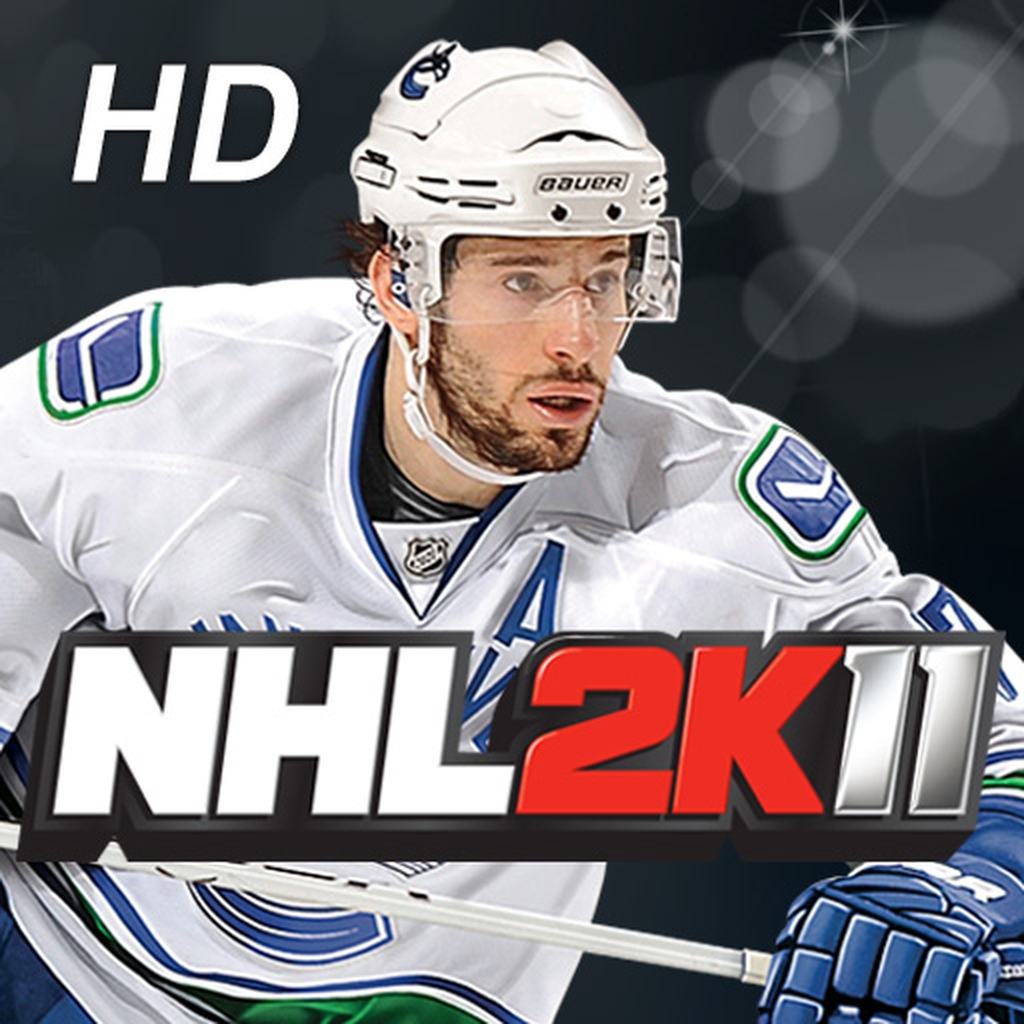 iPad App
$4.99
Rating:
:: EXCELLENT
NHL 2K11 HD brings a great hockey experience to the iPad. It is a fast-paced game that makes for addicting gameplay.
Developer:
2K Sports
Price: $4.99
Version: 1.2.4
App Reviewed on: iPad
Graphics / Sound
Rating:
User Interface
Rating:
Gameplay
Rating:
Re-use / Replay Value
Rating:
Overall Rating:
NHL 2K11 HD is the ultimate hockey game for the iPad. Even those who are not hockey or sports fans may find this to be an excellent game worth having.
Playing NHL 2K11 HD can be done with a traditional virtual joystick and buttons or with an innovative one-handed method. Most players will probably feel more comfortable with the former setup, though casual gamers or those who just like to sample different options may enjoy trying the one-handed control.
To get started choose a team by swiping through the available jerseys in the main menu. Or if you are in it for the long haul then choose the season option. If this is your first go-round, there is an excellent tutorial that walks through the basics of playing.
If playing with the virtual buttons, you will find they are arranged close enough together so it is easy to tap between them during the sometimes frantic gameplay. The buttons, which have icons detailing their function, are used for passing, shooting and switching players while on offense. Defense includes a button for trying to steal the puck or check (hit) an opponent. Switching players is one of the few functions that actually performs better under the one-handed approach, as you simply tap on the player that you want to control. Hockey games lend themselves to a lot of button-tapping, so the quicker you memorize the button locations the less frustration you will have when trying to steal the puck or score a goal.
On the iPad, NHL 2K11 HD is less comprehensive than the console version, although this is to be expected given that this is a touch-screen mobile device. Holding the iPad with two hands to use the virtual controls can also get tiring after a full game or two. Yet NHL 2K11 is a one of the better sports games available right now for the iPad. It plays well and is extremely stable - a must have for sports fans or those who want a solid, addicting game.