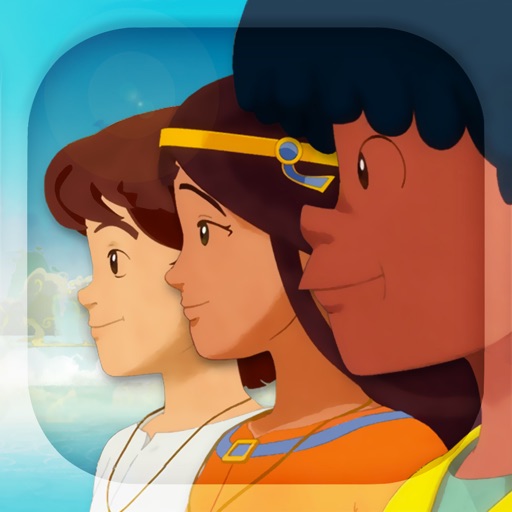 + Universal App
$9.99
Rating:
:: TEDIOUS TIMELESS CLASSIC
Tedious level designs and time-consuming game mechanics frustratingly tarnish this timeless classic.
Developer:
Neko Entertainment and Ynnis Interactive
Price: $11.99
Version Reviewed: 1.0.9
App Reviewed on: iPad Air
Graphics / Sound
Rating:
User Interface
Rating:
Gameplay
Rating:
Re-use / Replay Value
Rating:
Overall Rating:
I never caught children's animated favorite The Mysterious Cities of Gold the first time around but I was just a few years old when it initially aired on television. However, years later this classic tale of spanish orphan Esteban, navigator Mendoza, and his companions Zia and Tao as they search the mysterious Cities of Gold to track down Esteban's father has become a worldwide favorite animated series.
Now for the first time ever, The Mysterious Cities of Gold has launched following a successful Kickstarter campaign, and I got the chance to sit down and revisit the world of Esteban, Zia, and Tao on my iPad.
As first impressions go, the game itself is relatively basic, and its mechanics are fairly simple and easy to pick up. A puzzle adventure game,
The Mysterious Cities of Gold
involves players controlling all three children as they advance throughout various levels; collecting parchments and each utilizing a different ability to help them on their way. For example, Esteban can activate sun pillars to open gates, Tao can read plaques for clues, and Zia can squeeze through the smallest gaps.
Unfortunately, the actual level designs are rather bland, and although the puzzles are fairly intuitive and fun at first they tend to get tiresome relatively quickly. Set out in a top-down format, players navigate some quite large levels whilst standing on pressure points and collecting keys to advance, alongside collecting hidden parchments and locating hidden chests. Where the game is described as "casual," it doesn't hold back in this respect, and anybody looking for a good challenge will be all the more disappointed.
To mix up the action, the game also introduces puzzle elements such as collecting stones to hold down switches and acquiring special colored keys. Throughout the levels there are also basic stealth sections in which the player has to carefully sneak past enemies to progress, but this is no more taxing than simply waiting for the pirate to turn the opposite direction. There is no level of punishment for getting caught either; players will simply be returned to the nearest checkpoint to try again.
For such a clear-cut and uncomplicated game, it would be forgivable to think that the mechanics should be fairly solid. Unfortunately, its design is not without flaws; the biggest of all being the need to alternate between characters in order to advance. Although a clever idea in theory, the whole process is tedious and time-consuming, sadly taking away some of the overall enjoyment.
As first impressions go, I wasn't immediately taken in by The Mysterious Cities of Gold: Secret Paths. But on the plus side, the cut scene movies are nicely animated and well presented, and the music is quite catchy. Unfortunately though, there's not a whole ton of replay value on offer here and it is pushing it to expect more than a few hours of gameplay. In any case, it still holds the magic to make anyone smile, so it's not all bad.