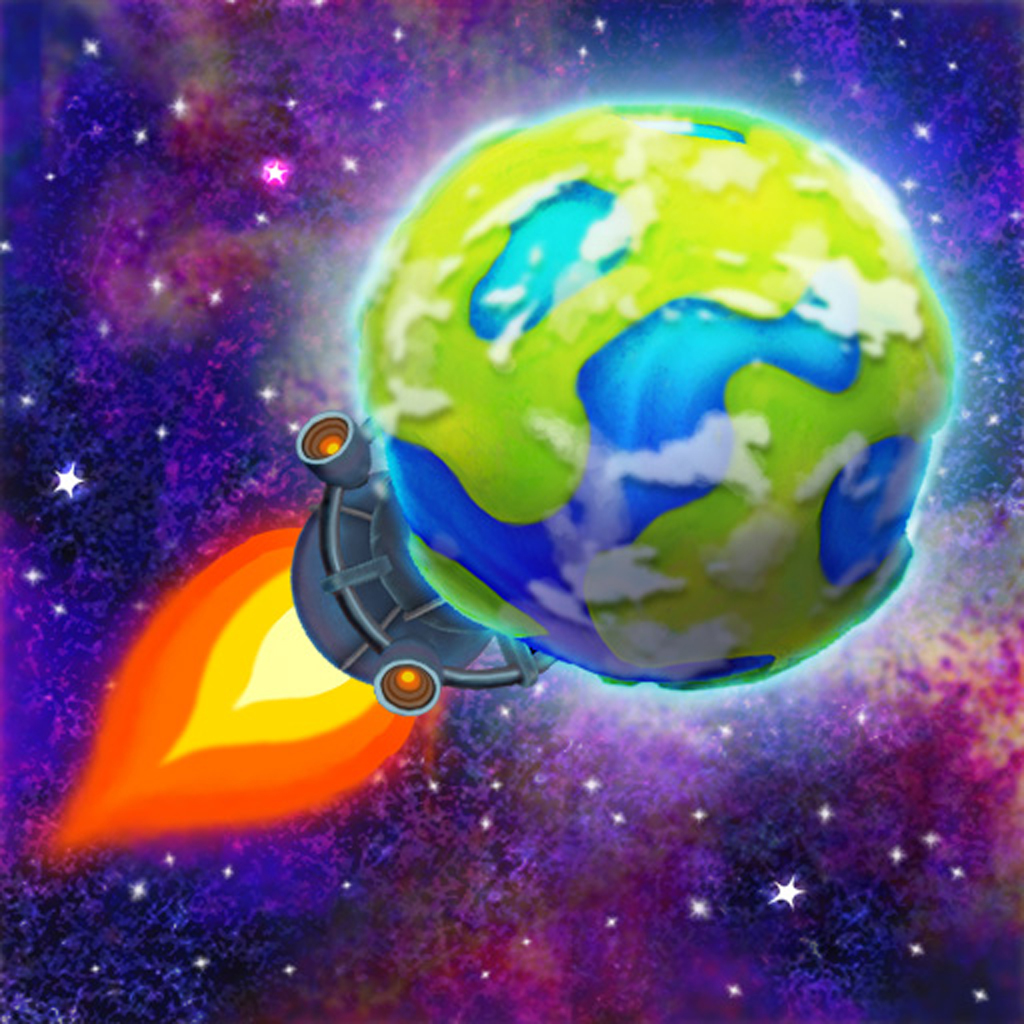 + Universal App
$2.99
Rating:
:: SPACE MOUNTAIN
Navigate treacherous asteroids in this exciting, sci-fi adventure.
Developer:
Cwerki Studios
Price: $2.99
Version Reviewed: 1.21
Device Reviewed On: iPad 2
Graphics / Sound
Rating:
Controls
Rating:
Gameplay
Rating:
Replay Value
Rating:
Overall Rating:
Min – A Space Adventure
feels like a Disney World ride and not just because it looks and sounds like something out of Space Mountain. Rather, it focuses on taking players on a thrilling tour rather than giving them some deep interactive experience. In that context, it works just fine.
Min's story, visuals, and soundtrack all feel like neat throwbacks to retro science fiction movies. Players guide Min, a beach ball-sized rocket-propelled planet full of tiny life forms, throughout five cavernous asteroids teaming with monsters and obstacles. The Unreal Engine-powered engine puts out detailed and colorful 3D environments and action is constantly happening on screen. Individual objects are sometimes blurry and chunky but together they successfully create exciting landscapes to fly through all while listening to a triumphant musical score.
Players don't just sit back and watch though. Dragging the touch screen steers Min while virtual buttons control boosting and breaking. While finishing quickly is good, surviving is what matters and getting through harder levels requires carefully timed maneuvers, not frantic speed runs. However, breaking, boosting, and crashing all consume essential core energy so players must make sure to monitor that as well. Money earned can be used to upgrade Min's speed and durability but even with the extra help the game can get tough. Guide arrows make sure players are never lost but that still doesn't mean they'll be able to squeeze through those long, winding corridors in one piece. Perhaps tilt controls may have been better than touch, especially with the optional first-person view, but the controls rarely feel like the reason for failure. The game also puts the harder levels behind pay walls and experience point requirements making sure only players that are truly ready can try them. Plus, older levels can be played with new mission objectives like time limits or money goals so there is always something to accomplish.
Despite its somewhat twitch gameplay, Min – A Space Adventure really is more about quickly but passively reacting to what is happening on screen rather than directly engaging with it. However, sometimes reacting to something cool and interesting is engaging in its own way. Just sit back and enjoy the ride.
[gallery size="thumbnail"]