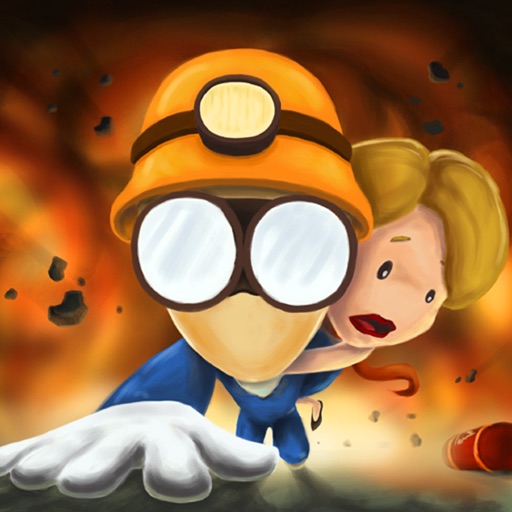 iPhone App
$1.99
Rating:
:: FUN
Mechanic Panic is a simple twist on the endless jumping genre and it's excellent fun.
Developer:
Jeffrey Yim & Bernie Wong
Price: $0.99
Version Reviewed: 1.1
Device Reviewed On: iPhone 4
Graphics / Sound
Rating:
Game Controls
Rating:
Gameplay
Rating:
Replay Value
Rating:
Overall Rating:
Endless jumping and running games are all the rage in the casual friendly world of the iOS App Store and it's pretty unsurprising. They frequently make for great games to just drop into for short doses. Mechanic Panic provides exactly that.
You play a mechanic who has to leap his way up a elevator shaft in order to save the poor civilians and mechanics who are making their way down the hard and painful way. Controls are as simple as the concept behind the game. You touch the screen anywhere you like in order to jump up in an alternate left/right manner. That's all there is to it. Along the way are plenty of obstacles and attractions to distract you however.
As previously mentioned, civilians and mechanics fall from the sky and you gain extra points for catching them. It's not easy though as you need to jump just in time in order to catch them. At least there's no penalty if you do miss out on those few extra points. There are however penalties to getting hit by a falling or rising lift, or if you're too slow and the fireball of doom from below ensnares you. It's a good way of keeping you constantly moving. There's also the existence of electrical boxes that affect light as well as slow you down if you get electrocuted.
The real core of the fun is in terms of seeing how far you can get before you fall or get crushed. OpenFeint leaderboard support ensures that you can regularly compare scores with friends and other players. Scores are tracked for both distance that you travel as well as how many civilians and mechanics you save.
Mechanic Panic is a simple idea but it's compelling fun. Rushing up through the elevator shaft brings with it just the right level of tension without being infuriating. Beating your high score is consistently encouraging making for an ideal experience to dive into during your daily commute or lunch break.