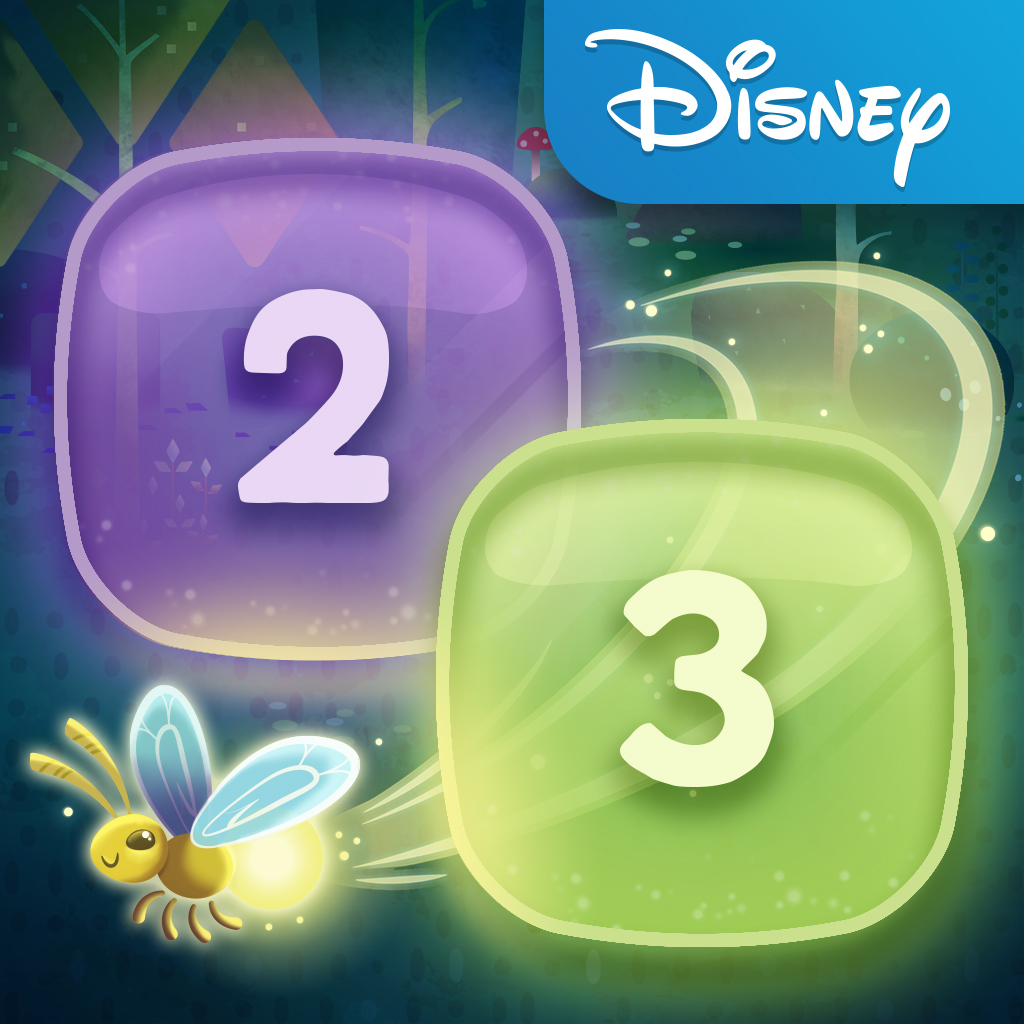 + Universal App
$1.99
Rating:
:: NUMBER FOCUSED MATCHING
Simple to play and simple to look at, Lost Light is still a fairly enjoyable Matching game, even if it isn't overly exceptional.
Developer:
Disney
Price: $0.99
Version Reviewed: 1.0.3
Device Reviewed On: iPhone 5
Graphics / Sound
Rating:
Game Controls
Rating:
Gameplay
Rating:
Replay Value
Rating:
Overall Rating:
Matching games are nothing new, but Lost Light manages to offer an experience that's a little different from the rest. It's a subtle change, but one that works well in its favor, ensuring that this puzzle game is fun if simple.
Despite being a Disney title, don't expect a huge amount of Disney magic. This is a title that's short on style and good looks but heavy on mixing things up. Each level offers a bunch of numbers that gradually work their way up the screen. Hit the top of the screen and it's game over. Such numbers must be cleared by matching them up correctly. For instance, if one wants to clear a number two, they must create two or more of the number alongside each other for them to vanish. Creating bigger numbers is a matter of dragging a finger across them to add the figures up.
It's a simple method but one that's open to some challenge. Clearing the number eight isn't as easy as clearing two, because it requires creating eight of that number. This adds a risk/reward system to things, given that more blocks can be cleared (and in some cases, points gained) by aiming for the higher numbers but it takes longer, which can be risky.
Each of the levels within the game come with different objectives. While one might require clearing a set number of blocks within a time limit, others might involve hitting a certain score. One set of levels might require clearing a particular number of the same figure, while other types involve making certain matches in a distinctive order. It keeps one on their toes, even if the same principle applies throughout.
The game offers up different sets of levels with some aimed at being more forgiving than others, so there's something to suit most moods. It's pretty much the same concept throughout, so after extended sessions, Lost Light can get a little tedious and samey. For short bursts though, it hits the spot quite nicely.