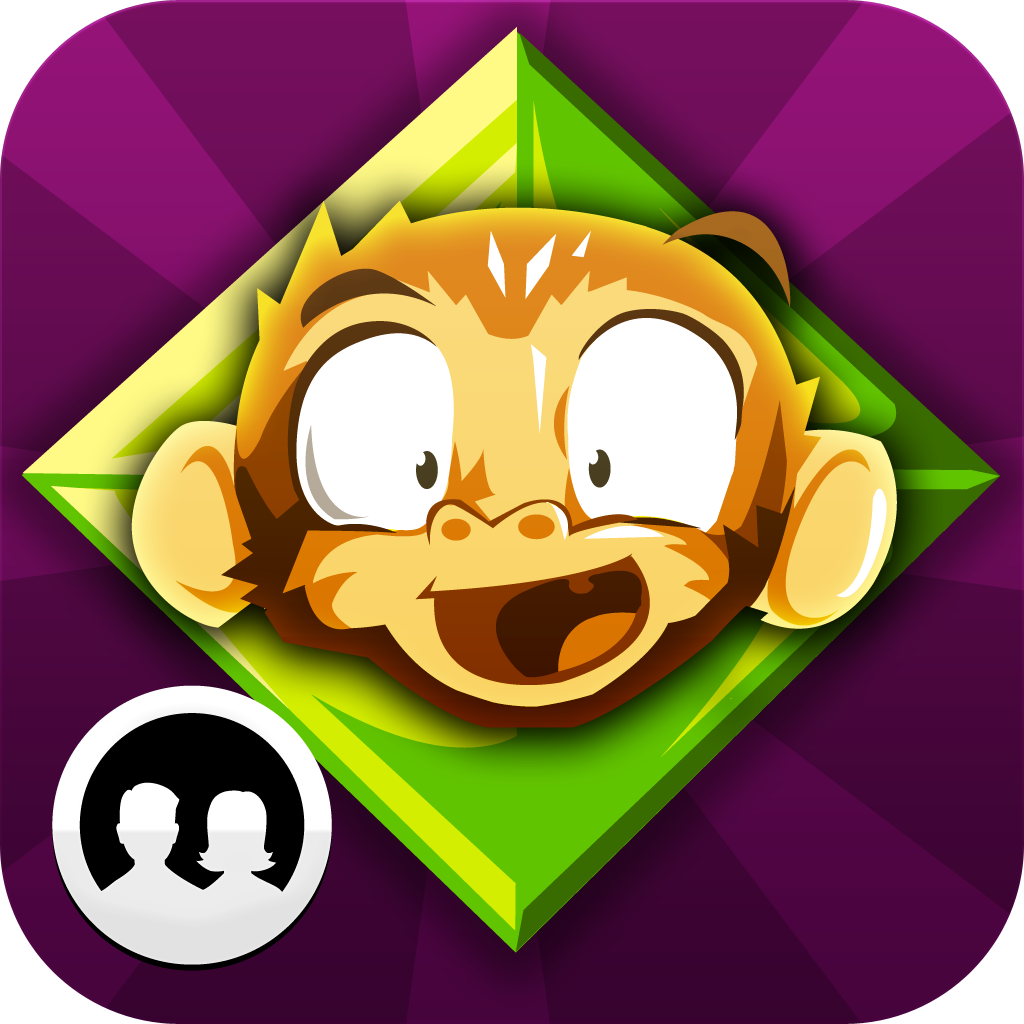 iPhone App
FREE!
Rating:
:: BEEN THERE MATCHED THAT
A well executed but ultimately run-of-the-mill matching game with a few social gaming additions.
Developer:
Stofle Designs
Price: Free
Version Reviewed: 1.5
Device Reviewed On: iPhone 4S
Graphics / Sound
Rating:
Game Controls
Rating:
Gameplay
Rating:
Replay Value
Rating:
Overall Rating:
Jewels with Buddies
is a gem matching game where players take turns playing 60 second games in order to see who can rack up the highest score in three rounds. This cutesy matching game follows the standard gem matching game recipe almost beat for beat. There are a few unique things that
Jewels with Buddies
does, but not enough that it could be called a unique matching game.
In Jewels with Buddies players challenge their friends or random opponents to a three round match of gem matching. In each round, each player plays a 60 second game and tries to get the highest score in that round. At the end of each round the points from all three rounds are added up and the player with the most points wins. Ultimately, these three round matches accomplish much of what a leaderboard would accomplish, making the asynchronous multiplayer seem a bit unneeded; something added to the game as an additional bullet point.
The matching game itself is actually quite fun. It is iterative of other matching games in almost every way, but it is a well rounded game because of that. In each round, players get to pick one or two animal power-ups. Each animal power-ups have their own effect -- like clearing the board of one color or clearing one whole row of the board -- and they are recharged by matching gems of a certain color. These power ups add a bit of strategy to the matching game.
Playing Jewels with Buddies may not be very different from playing any other matching game with leaderboards, but it is fun to play head to head sometimes instead of comparing scores passively on leaderboards. The matching game is fun and polished. The game works great and as a free game it is definitely worth the price of entry for anyone looking for a fun, slightly social matching game.