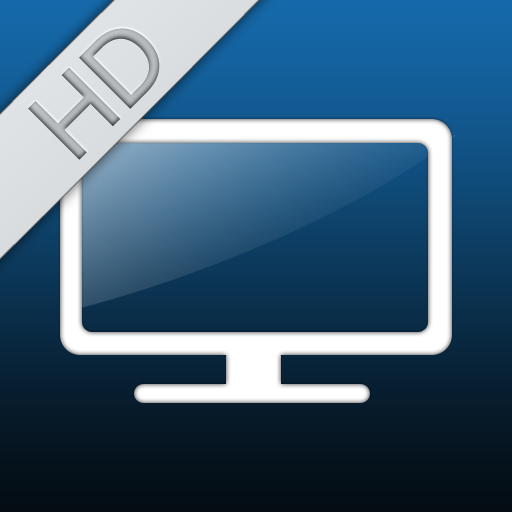 iPad App
$1.99
Rating:
:: VERY HANDY
iTV Shows HD allows you to keep on top of both ongoing and already ended TV shows, thanks to aggregated data from TVRage and The TV Database.
Developer:
iSnoop.fr
Price: $1.99
Version: 3.9.0
Design
Rating:
Features
Rating:
Integration
Rating:
Overall Rating:
iTV Shows HD provides a simple, effective way to follow the TV shows that you are interested in. Its content is aggregated from both The TV Database and TVRage to ensure that even the less well known shows are catalogued. The design of iTV Shows is clean and well thought-out, with the screens differing depending on whether you hold your device in landscape or portrait mode. Much like the Notes application, a directory sidebar is constantly visible when viewing iTV Shows in landscape mode, but is only visible in portrait mode when a button is pressed.
Adding a TV show is a really simple process. Click the plus button, enter in the name of the show, tap it, and that's it. Rather neatly, the search box doesn't hide as soon as a show has been added - meaning it takes a fraction of the time to add multiple shows. The application did get a little confused, understandably, between differentiations between the ampere sign (&) and the word (and), but this is more a database limitation rather than iTV's problem.
Once shows are added, the aforementioned directory sidebar comes into play, providing the user with the latest timing information with regards to the show. For example, the application is currently telling me that The Good Wife is restarting in 13 days, September 28, and that the episode number and name is S02E01 (season 2 episode 1) - Taking Control. For shows like In Plain Sight and Curb Your Enthusiasm, the times are marked as TBA, or To Be Announced. Finally, shows like Frasier and The West Wing are marked as Ended, signifying that these shows have no new episodes airing. I'll leave my personal disappointments aside. Going into more detail, when you tap on a specific show the application offers a wealth of information regarding episode numbers and names, as well a description of the show and full episode history. Each episode history contains its own short synopsis paragraph, taken straight from The TV Database or TVRage.
One feature that I'd like to touch on is the ability to mark a show as 'seen' - which places a red bookmark similar to that on iBooks by that particular episode. Instead of having a red bookmark for every show, only one bookmark is placed, thereby implying that all of the above shows have been watched. This makes sense when you think about it - episodes of TV shows are typically watched in chronological order.
The application was somewhat slow in aggregating content for a TV show, particularly in series with a higher number of seasons. In addition, the lack of broadcasting information - like when and where it's on - forces a user to look elsewhere. Finally, a push notification wouldn't go amiss to alert you that one of the shows you watch is about to start, particularly given the fact that this is a paid-for application.
Overall, I am impressed with iTV Shows HD. It feels like a native version of a website like epguides.com, and the ability to mark TV shows as watched is very cool. If future updates satisfy the above, it'll be worth every penny.
[gallery type=thumbnail]