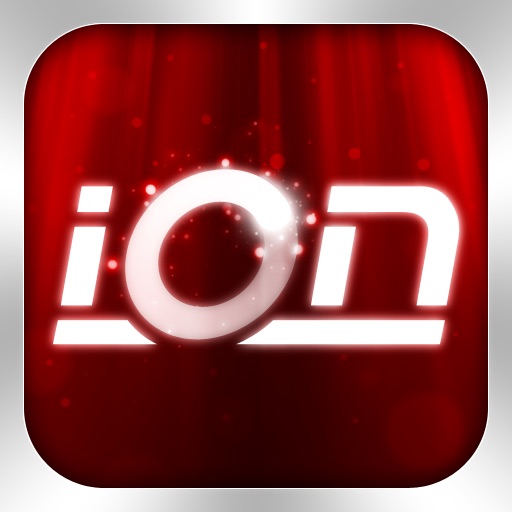 + Universal App
FREE!
Our Review by
Rob Rich
on March 30th, 2012
Rating:
:: ENDLESS RACER
Ion Racer takes mission-driven progress and combines it with third-person racing to great effect.
Developer:
SGN
Price: $0.99
Version: 1.0
App Reviewed on: iPhone 3GS
Graphics / Sound
Rating:
User Interface
Rating:
Gameplay
Rating:
Re-use / Replay Value
Rating:
Overall Rating:
Images of
Ion Racer
will most likely call to mind the old PlayStation classic
Wipeout
(which itself was derived from a fake game shown in the cult classic,
Hackers
). However this is not that game. It's futuristic and involves "driving" very, very fast, but it's much more closely related to an endless runner than combat driven racing. This is not a bad thing. And
Hackers
is an awesome movie, I don't care what anyone else says.
The goal of Ion Racer is constantly changing. It might begin with something simple, such as racing to a specific distance overall or collecting a certain number of energy orbs. As each trio of tasks is completed they start to get more complicated, and it wouldn't surprise me to find many players simply grinding out races in order to upgrade their vehicle to make things a tad easier. The racing itself is easy enough with steering handled via accelerometer. As a general rule it's best not to crash through the red tiles but the blue ones are fine. Of course it's also possible to utilize Strike mode to plow through these barriers unhindered, or the slower Focus mode to nimbly avoid them.
The best thing about Ion Racer is that there's no real reason to stop playing. Tracks have no real end, but they get tougher the longer a player lasts. Of course it's easier to get farther when spending money on new ships and upgrades, but that's part of the fun. All of that would probably be enough, but the constantly changing "missions" make for a near endless amount of replayability. With the potential for future updates I can imagine it getting even better from here.
It might take a decent amount of "farming" to earn enough to pay for high-end upgrades or new vehicles, however. The cash flows fairly freely, but a lot of this stuff can be quite expensive. I suppose it's also possible that some might be put off by the lack of any real racing (there are no other future car things on the track), but that's kind of not really the point of
Ion Racer
. Still, I suppose a misunderstanding isn't out of the question if someone simply glossed over the App Store description.
While it's not really a racer in the technical sense, that doesn't keep Ion Racer from being entertaining. Fans of pretty much any kind of "runner" should certainly consider it. Everyone else should, too, because it's fun. It's also hard to put down and perfect for that pick-up and play gaming iOS users are accustomed to.