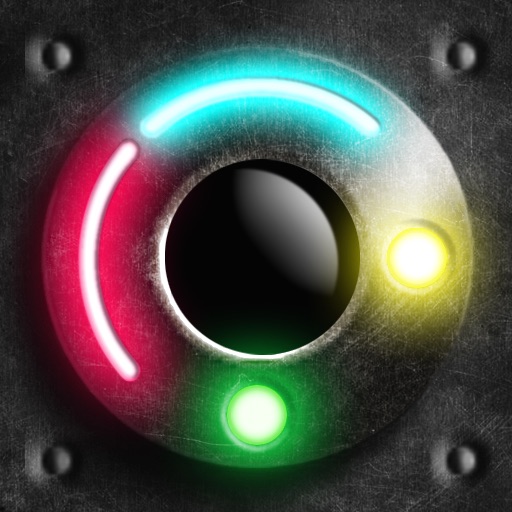 + Universal App
$0.99
Rating:
:: LASER SHOW
Helion is a challenging sliding blocks puzzler with a slight twist of Pipe Mania, except insert lasers for pipes.
Developer:
Tn
Price: $0.99
Version: 1.09
App Reviewed on: iPhone 4
Graphics / Sound
Rating:
User Interface
Rating:
Gameplay
Rating:
Re-use / Replay Value
Rating:
Overall Rating:
The touch screen and the sliding-blocks puzzler together represent a marriage made in gaming heaven. It's a combination that just makes sense. Like peanut butter with jelly, like Ross with Rachel and Mario with his moustache, to imagine them apart is to imagine them weaker.
While it's unsurprising that the marketplace is dominated by these games, in no way does that mean there isn't room for one more, especially if said game has the noble aim of doing something a bit different. So, here is Helion, a sliding-blocks puzzler with a twist reminiscent of the classic Pipe Mania game.
In Helion, the idea is to ensure that the blocks firing laser beams are firing them towards a receptor block. Each firing block fires a specifically colored laser, and that laser must reach a receptor block of the corresponding color. This isn't just a matter of lining up these blocks in parallel, as firing blocks and receptor blocks will only fire and receive in one direction; for example, a firing block's laser may go upwards through the puzzle, but the receptor block only receives on its left side.
This is where the Pipe Mania similarity comes in. Blocks with a diagonal line in their centre can reflect lasers in different directions. By the later levels, puzzles are filled with these blocks to assist the guidance of multiple lasers to multiple receptor blocks, and the lasers starting twisting and turning around the puzzles in very confusing ways. What doesn't help is the proficiency of obstacle blocks that simply stop lasers as well as channel blocks that only allow them to pass in one direction.
As expected, the interface works very neatly. Sliding blocks around the puzzle is easy, particularly because of the ability to send multiples down a row or a line via one click. The puzzles themselves are appreciably tough, so while the game fails to introduce enough new elements to really change things up, the difficulty climb in the second half of the campaign does leave me feeling satisfied at the end of the particularly beastly offerings.
Besides that lack of diversity in the puzzles, I find the game's grey palette very, very dull. The game is supposed to look futuristic in an industrial way, but this is negated by the visual detail being fairly basic and the interface in general feeling a little clunky and coarse. Meanwhile, although the mirror mode for the campaign offers a modicum of longevity and future modes are noted as promised, it would be nice to see a little bit more replay value from Helion; the campaign doesn't last that long.
For the length it does last, though, Helion is fun enough puzzling debut by Tn. The game does stamp its individuality, even if it's just a little bit of individuality, on an already much ploughed genre.