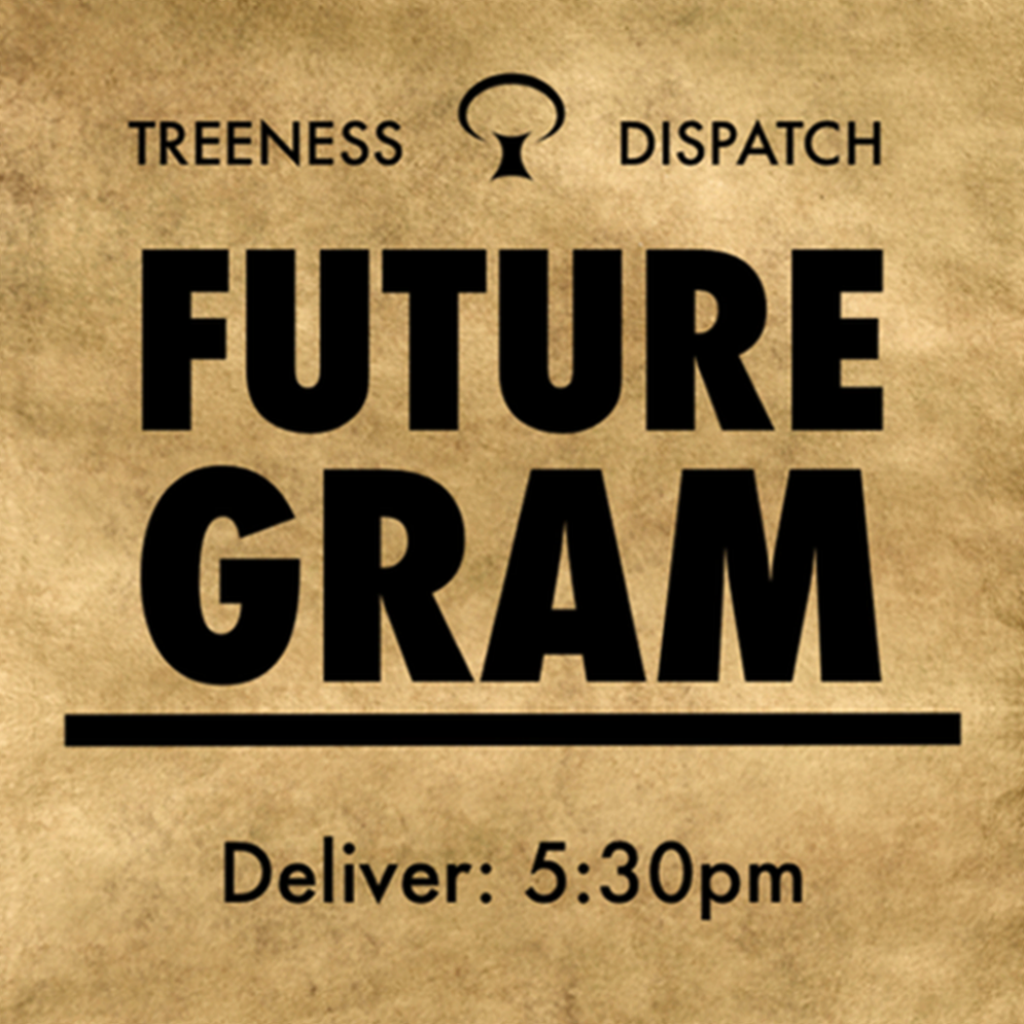 + Universal App
$1.99
Rating:
:: EASY REMINDERS
Single function, bare-bones reminder system. Cool concept, but lacking in features and robustness. Hoping for more in future versions.
Developer:
Treeness LLC
Price: 1.99
Version: 1.0.2
iPhone Integration
Rating:
User Interface
Rating:
Re-use / Replay Value
Rating:
Overall Rating:
Futuregram is an easy, simple, single purpose app for sending yourself reminders or messages in the future. Perhaps you want a daily reminder to brush your teeth? Or need to make sure you'll get a message about picking up Dog Food on the weekend? Futuregram takes a stylized approach to setting your reminders, but lets not get away from what this app really is.
Dress it up in all the old time themes you want, you've still just got an alarm clock. Albeit one that does save and notify your notes. So with this in mind, I'll proceed at the moment to review it as such. The first thing you'll want in a decent alarm app is the quick ability to set up your future reminders. Luckily, Futuregram does this pretty easily. There's only two pages within the app (other than the settings) one to set a new reminder, and one for past reminders. The new reminders are easily entered and set on the main page. Once saved, it fires off your reminder to the "sent" page, and awaits the proper time to alert you.
As for the alerts. I had no problem retrieving them as you would a regular alert. It does obey your iPhone settings when it comes to silent mode and the like. However, just like calendar events, and unlike most alarms, there is but one notification, and it does not repeat. There is no snooze, so this is why you'll likely use this app for notes and reminders instead of actual alarms and notifications.
Overall I found no fatal flaws in the app design or function of this app. However, it did not wow me. While the alarm settings are customize-able to a degree, at this price point, I'd love to see some extra features. Mostly, I was hoping that I'd be able to set a timer for an email, having a 'Futuregram' set up to be sent to a friend (SMS, Email or Otherwise) would be great. Twitter or Facebook integration with stylized notes would be cool too. For $1.99 I was seriously hoping for more than something I can basically replicate with my iPhone Calendar reminders. Unfortunately, it doesn't really. So, because of this its rating is low, were it only $0.99 it would probably rate higher.