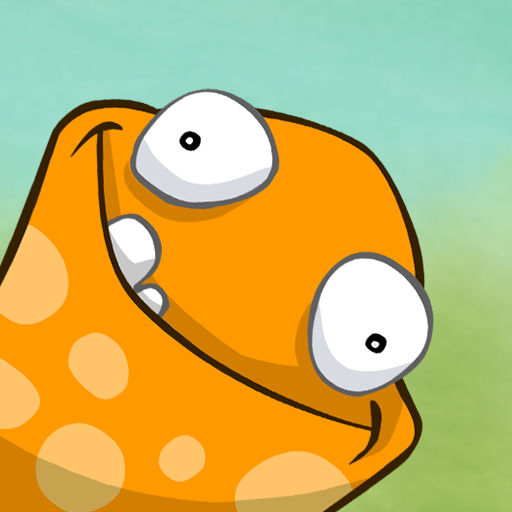 + Universal App
$2.99
Rating:
:: CUTE
Simple and a little too easy for the experienced gamer, Froad is still set to be a hit with young players.
Developer:
YoYo Games
Price: $0.99
Version Reviewed: 1.0
Device Reviewed On: iPhone 4
Graphics / Sound
Rating:
Game Controls
Rating:
Gameplay
Rating:
Replay Value
Rating:
Overall Rating:
Froad
is a game that's mostly going to appeal to younger players. It's a single tap game with cute and lovable graphics that are bound to entertain the kids, at least for five minutes.
The player takes the role of
Froad
, part frog, part toad, as he attempts to catch all of his favorite bugs. Bugs float past on the screen, either by flying or walking along the ground in front of
Froad
. It's down to the player to tap towards them in an effort to ensnare them with
Froad
's tongue.
This core gameplay is expanded upon with set level goals. The player is given an order of insects to collect with Froad becoming increasingly ill if the wrong bugs are collected. During each level, the time of day changes meaning that night time gets pretty dark to spot relevant bugs. This is partially a design flaw as, while it changes the perspective of the game, it also makes it much harder to spot anything. I found myself having to look extremely closely to spot certain bugs that seemed to blend into the background too easily.
Ultimately, this is about as deep as Froad gets. Two different backgrounds are available, once unlocked, but it doesn't really change much to the core gameplay. That gameplay can get a little repetitive after extended sessions as it doesn't take long to master. An increase in difficulty is mostly down to the extension of how many bugs need to be collected to progress. While there's a challenge of timing in terms of ensuring that Froad grabs the right insect, without catching a different one at the same time, it doesn't take long to get to grips with.
Froad is cute and the plentiful supply of achievements goes some way to extend longevity, but this is clearly a title best for young gamers. On the iPad in particular, it'll be an ideal distraction for the young.