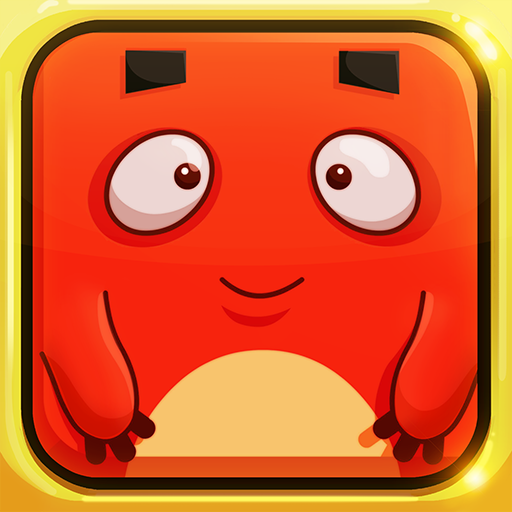 + Universal App
$0.99
Rating:
:: Ravingly Rabbit-licious
Following rabbits may not seem like much fun at first, but you definitely won't want to be late for this pretty important date.
Developer:
Gamaga
Price: $0.99
Version: 1.0
App Reviewed on: iPhone 4S
Graphics/Sound
Rating:
User Interface
Rating:
Gameplay
Rating:
Re-use/Replay Value
Rating:
Overall Rating:
As Alice will no doubt tell you, following white rabbits down dark corridors can be a very dangerous hobby. That being said, when playing
Follow the Rabbit
, one word that does not come to mind is danger.
In Gamaga's latest, players are cast as a red rabbit chasing an incredibly elusive white rabbit through a series of doors. Where will they both end up? Who knows. Could be Wonderland. Could be Narnia. Regardless, our curious little red rabbit soldiers on through trials and tribulations for the sake of quenching his curious appetite.
Follow the Rabbit has players swiping the screen to move the character left, right or jump between platforms. Various obstacles will face players as they progress: flying bats, wall-crawling sludge monsters, disappearing platforms, the player's own mirror image and even gravity. These unique elements are well-spread across the game's five chapters, ensuring the game never outstays its welcome or ever becomes tedious. Yet, even with a wide variety of elements included, Follow the Rabbit always maintains the simplicity it was founded upon, keeping its core gameplay expertly intact. The game's final chapter is a perfect example of how the formula is drastically evolved using tilt functionality, yet maintains the same interaction the player has become accustomed to.
With such attractive artistic style coupled with great level design and entertaining gameplay, Follow the Rabbit seems to have it all going its way. Unfortunately, though, the "brain-taxing" puzzles the game has been billed with are an exaggeration. Follow the Rabbit suffers exponentially from its difficulty. It's almost far too easy to get to grips with the style of play and breeze your way through. While each stage presents a different spin on the reach-the-exit theme, it never becomes even slightly taxing. Even when you're controlling two or more characters at once, the game never really flummoxed me for more than a few minutes. The controls also aren't as seamless as the press release would have us believe. It's very easy for a jump to be confused with a sidestep, and this can often happen at inopportune moments.
Still, Follow the Rabbit is a great introductory game for kids just getting into the world of mobile-gaming, and those looking for a very lightly paced, fun game in-between meetings or on the bus-ride home. It's not that the game does anything wrong; it actually gets a lot right, but for its sake, let's hope future levels offer a bit more of a challenge.