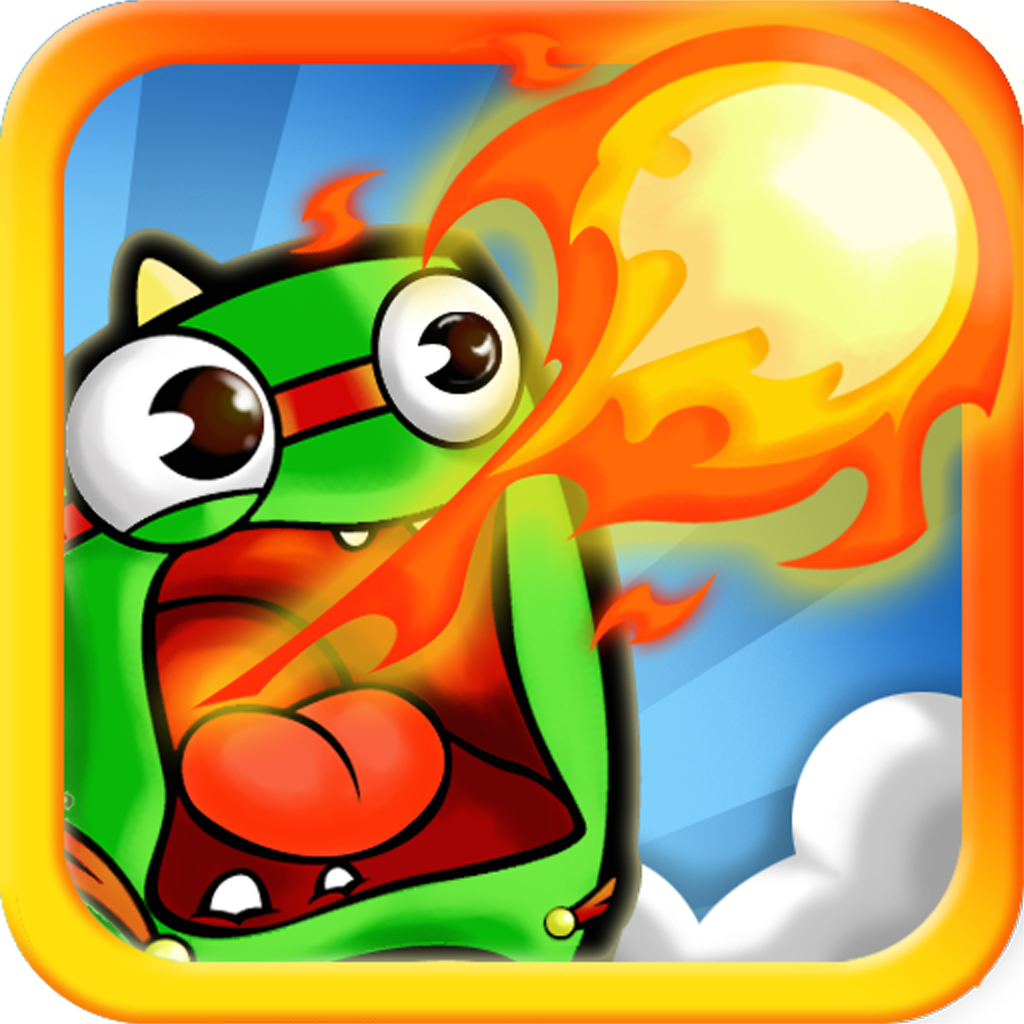 + Universal App
$0.99
Rating:
:: FLINGING FIRE FUN
Taking the physics puzzle genre and twisting it just a teensy bit proves quite successful for this challenging, fire-based title.
Developer:
Chillingo
Price: $0.99
Version Reviewed: 1.0
Device Reviewed On: iPhone 5
Graphics / Sound
Rating:
Game Controls
Rating:
Gameplay
Rating:
Replay Value
Rating:
Overall Rating:
It's not often I come across a very cute looking physics puzzle game that also happens to involve burning similarly loveable looking creatures. Peculiarly, that's precisely what
Up in Flames
offers. It's a fun if occasionally disconcerting game all about rescuing dragons.
Baff is the dragon that players control, and it's down to him to save the others from enslavement. Much like
Angry Birds
, he does this by flinging projectiles at towers and knocking the enemies down. Except it's not quite as derivative as that. The idea isn't just to knock the enemies down but to actually set them on fire with fireballs that Baff can emit their way. Indeed, to complete levels, this is required, while also destroying the wooden cages that trap the dragons. It's a slightly odd mechanic to use given the overall cute nature of the game, but it does add an extra dimension to what's required.
Wooden crates frequently connect various sections of a level and as fire loves wood, it travels elsewhere, hopefully incinerating the, er, cute wolves. Planning the shots and trying to forget about what's actually being done, is simple enough with a typical drag and flick movement. There are limited fireballs to use which, in turn, are used to dictate how many stars the player will gain for completing a level. Also, other aids such as dynamite, springs and even helpful dragons help simplify matters. Up in Flames isn't an easy game, though. It's actually quite hard to gain three stars in many of the levels, more so than in Angry Birds, in my experience.
That level of difficulty might be off putting to some, but there's a real touch of class to Up in Flames. It's a little weird to have to set fire to animals, but overlook that (much like throwing birds at buildings) and there's a challenging but interesting twist on the physics puzzling format.