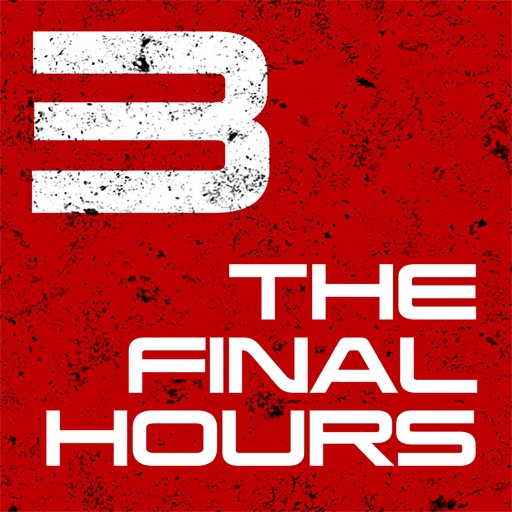 iPad App
$0.99
Rating:
:: FANTASTIC
An essential companion for any Mass Effect fan.
Developer:
Geoff Keighley Presents...
Price: $2.99
Version Reviewed: 1.0
Device Reviewed On: iPhone 4
iPhone Integration
Rating:
User Interface
Rating:
Re-use Value
Rating:
Overall Rating:
Like many console and PC gamers, I've spent every spare moment of my time in recent weeks playing through
Mass Effect 3
. Confirming its place in my heart as one of the best gaming trilogies I've ever played, I've got a hankering to glean more about it. I regularly check in with the
Mass Effect 3 Datapad app
, I'm working my way through
Mass Effect: Infiltrator
and now I have
The Final Hours of Mass Effect 3
.
The Final Hours of Mass Effect 3
is a phenomenal piece of games journalism and a fantastic resource for fans desperate to learn more. The app could have quite easily been a 15,000 word essay. That would have still hooked many, but instead the app is divided up into attractive segments ideal for reading in short or extended doses. It's a virtual coffee table book, essentially, but updated for the 21st century.
The app looks at everything from the backgrounds of those within BioWare to the making of the Mass Effect series. It's in-depth yet consistently fascinating to read. Each section is broken up with a series of photos and videos. Further interactivity comes in the form of photo galleries, panoramic views of offices, concept art and even interactive story sequences. These story segments were my favorite, ably demonstrating how different choices affected the games and the path they took. Option trees went one step further in showing the development of the story arcs. Polls are also available as well as statistics of how players dealt with each major decision in the three games. Some of these features do require an internet connection of some sort, but there's still plenty of content for those offline.
More fan service comes in the form of deleted scenes and early footage and documents connected to the development of the original Mass Effect. It really is a fantastic example of how to take a historical look at a series of games.
Only one weak point resides in The Final Hours of Mass Effect 3. A mini game called "Reaper Chase" whereby players have to escape the scourge of the Reapers. It's a little like Thrust and other gravity focused games, but it's pretty bad. Fortunately, this is a very small failing in an otherwise exceptional app.