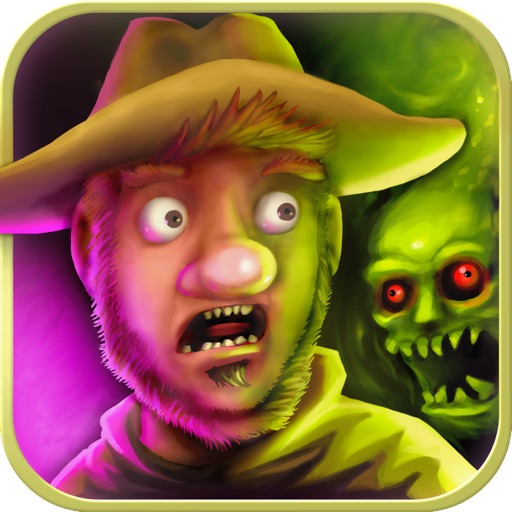 + Universal App
$2.99
Rating:
:: OLD SCHOOL DELIGHTS
Invoking classic adventure games of old, Fester Mudd is both a homage to those greats and its own master in demonstrating what's so memorable about the genre.
Developer:
Replay Games
Price: $0.99
Version Reviewed: 1.0
Device Reviewed On: iPhone 5
Graphics / Sound
Rating:
Game Controls
Rating:
Gameplay
Rating:
Replay Value
Rating:
Overall Rating:
Old school adventure gaming fans are pretty lucky when it comes to the App Store, with a whole wealth of 1990s games being ported across, as well as all of Telltale Games's great titles.
Fester Mudd: Curse of the Gold
is a little different, though. It might seem like a relic of the past but it's actually an entirely original game, designed in a way that makes gamers think of the past.
With a distinctly Lucasarts style vibe,
Fester Mudd: Curse of the Gold
follows the tale of Fester Mudd as he attempts to track down his long-lost brother in the Wild West. This is done through an interface that many will recognize from titles such as the
Monkey Island
series. Half of the screen is devoted to a series of verbs, each relating to an action such as look, give, use or talk, as well as a typical inventory screen. It's not obtrusive, though, as the game has been designed to fit into the rest of the screen perfectly. Such pixel art benefits from a relatively small screen space, making it look all the more gloriously old fashioned.
Fester Mudd: Curse of the Gold continues the old school vein by not holding the player's hand. There's no hint button to tap in desperation, nor a glowing path showing where to go next. It's down to the player to figure it all out. Fortunately, unlike games of a bygone era, Fester Mudd: Curse of the Gold isn't full of obtuse puzzles, actually making quite logical sense. This affects the length of the game as experienced gamers won't struggle to be finished within a few hours but it does stop any risk of frustration.
As it's only one episode of three, Fester Mudd: Curse of the Gold will leave players wanting more. It's a fine starting place for an interesting and humorous take on an once adored genre, though, and one that's easy to recommend.