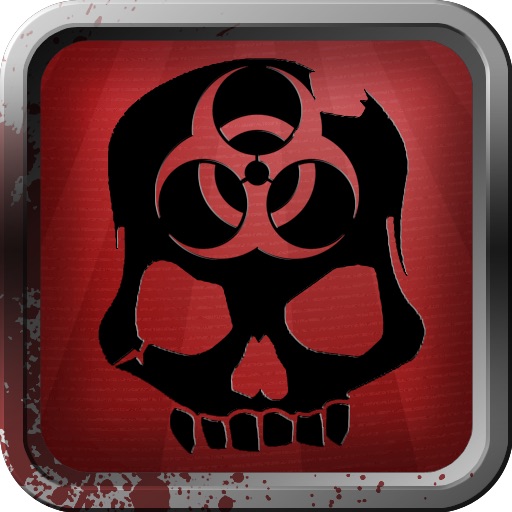 + Universal App
FREE!
Rating:
:: CLUNKY KILLING
A top-down take on the zombie killing gameplay made popular by big budget first person shooters.
Developer:
N3V Games Pty Ltd
Price: Free
Version Reviewed: 1.6
Device Reviewed On: iPhone 4S
Graphics / Sound
Rating:
Game Controls
Rating:
Playtime
Rating:
Replay Value
Rating:
Overall Rating:
At first glance,
Dead on Arrival
might look like any number of top-down twin stick zombie shooters that can be found in the iOS app store. It's very true that the game's mechanics are very similar to other games in the same vein, but it takes some cues from a big budget title and brings that proven experience to a more manageable iOS game.
Dead on Arrival pits players against waves of the undead in classic twin-stick style. Players move their character around environments using their left thumb and a virtual joystick and they use their right thumb and another virtual joystick to point and fire their weapons. Zombies attack in waves and players must survive as many waves as they can. However, the similarities to other twin-stick zombie shooters end there. When playing Dead on Arrival for the first time it's impossible not to recognize the similarities with the popular Call of Duty zombie slaying games from both the iOS and major gaming platforms.
Currently, this game game only has one hospital themed level (with another level still in development). In this level there are several points of ingress where zombies will enter the stage and attack the player. The player can board up these entries to keep the zombies at bay until they break the barriers down again. Players will also find spots on the wall with glowing outlines of guns they can purchase. Players can also use the cash they gain by downing zombies to open doors and explore further into the level. Players will also find mystery boxes that will reward them with random weapons to help them survive. The crazy weapons are one of the best parts of this game. From lasers to machine guns, proximity mines and of course, chainsaws; there are weapons for any taste.
Fans of zombie slaying will enjoy this game, and anyone that has enjoyed the Call of Duty Zombies series may very well find this game's take on the style a good fit for their iOS device. This game is ad supported and interstitial ads pop up periodically stopping the game completely mid level for a few moments. Players can remove these ads via in-app purchase. The controls can be a little hard to handle and the environments can feel a little cramped at times, but
Dead on Arrival
is far from DOA.