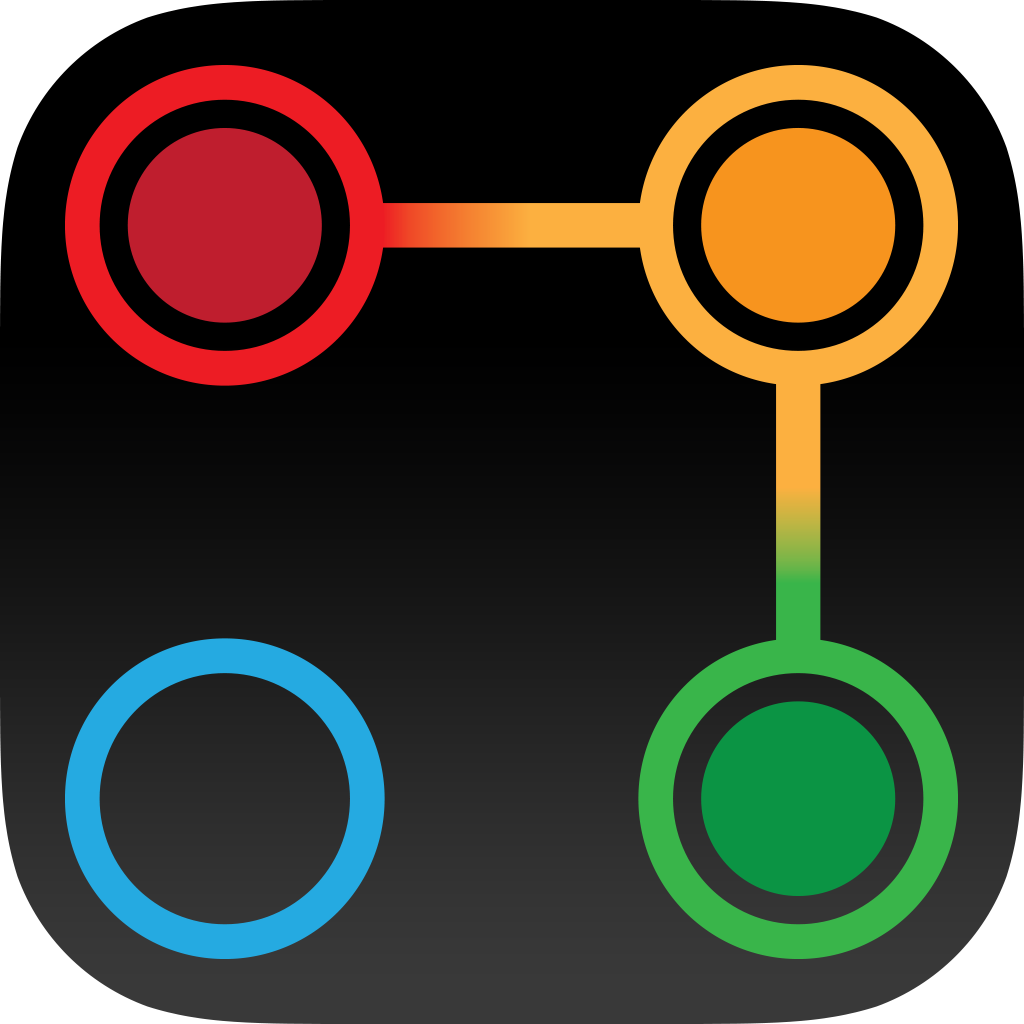 iPhone App
FREE!
Rating:
:: FRENETIC
Connect is an addicting and challenging memory game that's perfect for all ages.
Developer:
Elman Mansimov
Price: $0.99
Version Reviewed: 1.0
App Reviewed on: iPhone 5
Graphics/Sound
Rating:
Controls
Rating:
Gameplay
Rating:
Replay Value
Rating:
Overall Rating:
Memory games help to keep the mind sharp, which is why many people still play them. Connect: A Game About Remembering is designed for those who enjoy an addicting and simple memory game that keeps them on their toes.
Connect features three difficulty settings that are based on different sized grids. Gamers can choose to play a 3x3, 4x4, or 5x5 grid via the settings menu. The object of the game is to watch the screen as a series of tones are played that correspond with circles that light up and connect to each other. After gamers watch the connections on the screen, they then must use their finger to draw a line from one circle to all the others to replicate the connection.
The score increases each time gamers complete a successful string of connections. The connections continue to become more difficult, which is why the developer added lives to the game. Players have three chances if they miss a connection, and then it's game over. Scores are stored in the game itself, and they can also be shared with friends.
Of course, the score is about more than points. The number is actually the amount of coins that players have earned. These coins can be used to buy power-ups to help boost the score, earn extra lives, use hints. and extend time. There aren't any in-app purchases for coins, which is a major plus in my book.
Connect's minimalistic design works in its favor. The screen isn't loaded with clutter, which makes it easy to focus solely on making the proper connections. However, its simple gameplay may not work in its favor at all times. The game is addicting and fun, but eventually players will long for something more. The addition of Game Center achievements and leaderboards, Facebook friend challenges, a level-based mode as well as a way to incorporate multiplayer into the game would all help to make it even better.
For now, Connect is still ideal for anyone who loves a challenging memory game. It has all the basic elements of a good game, and it's the perfect way to challenge the mind to keep it sharp.