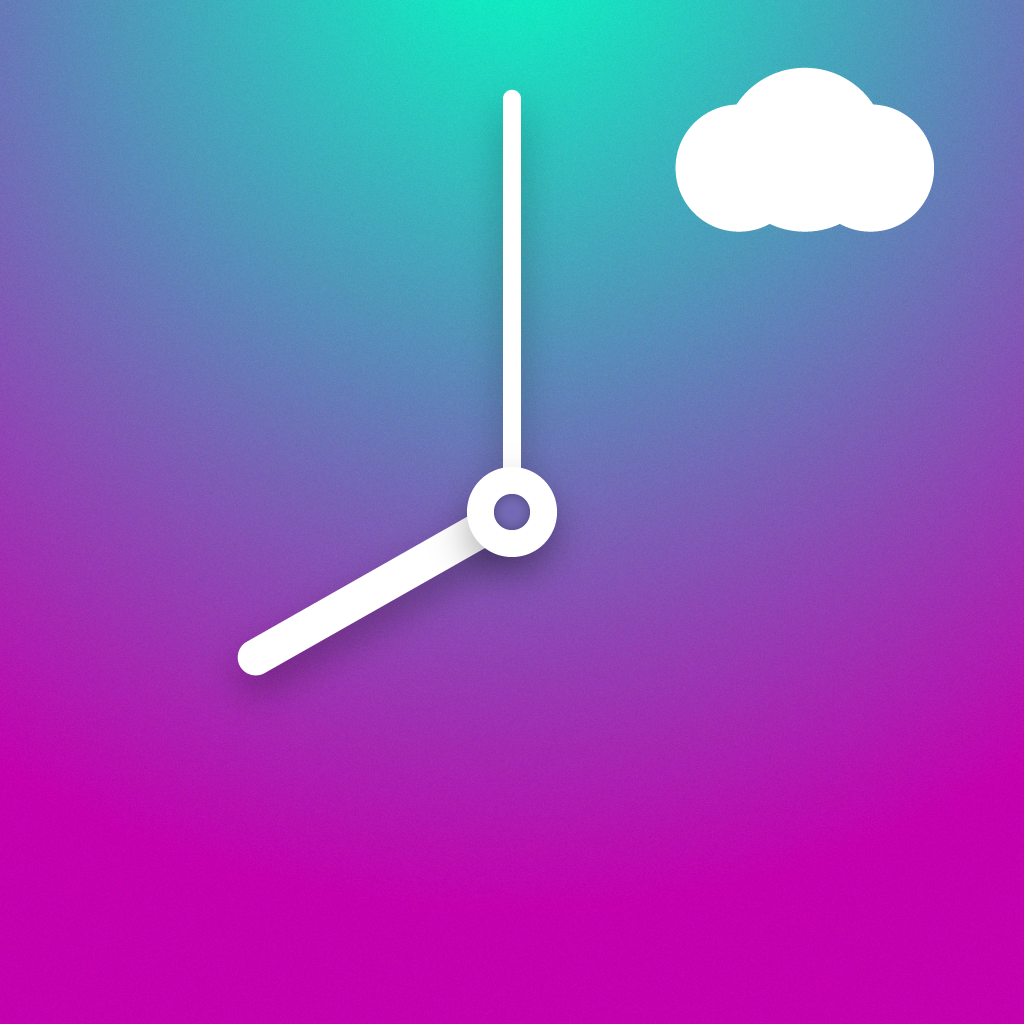 iPhone App
$1.99
Our Review by
Rob Rich
on March 4th, 2013
Rating:
:: PRETTY SIMPLE
Despite appearing so minimal this simple little weather app is filled with lots of useful information.
Developer:
Benjamin Wong
Price: $0.99
Version: 2.0
App Reviewed on: iPhone 5
iPhone Integration
Rating:
User Interface
Rating:
Re-use / Replay Value
Rating:
Overall Rating:
Any designer in just about any field is familiar with the yin and yang of form and function.
Frank Lloyd Wright
usually chose the former over the latter when he designed his homes, which were all very beautiful but could be a little user-unfriendly at times. Conversely
Buckminster Fuller
did thing the other way around by creating a number of incredibly functional contraptions that weren't very pleasing to the eye. Striking a balance between the two can be incredibly difficult, and yet
Climate Clock
almost makes it look easy.
Climate Clock is essentially a clock that tells the weather. And the time, of course. The app uses the iOS device's current location to tap into various sources for weather info and toss it all up on screen for user reference. Once everything it set up users can then swipe to the right to access the options menu and change the theme of their clock as well as a few other settings, or swipe left to add a new location to their list. Swiping up from the bottom of the screen pulls up a ten day forecast with general weather conditions as well as highs and lows. Really the most complicated thing about the app is reading it, which isn't that tough at all.
I'm undoubtedly a little biased due to my former design background but there really is a very simple elegance to
Climate Clock
. Anyone familiar with analog time pieces (i.e. the ones that aren't digital) will instantly be able to figure it out. The clock hands spin around the center just like a regular clock, but instead of pointing to hours and minutes they point to weather conditions such as temperature, chance of rain/snow, and wind speed. Tapping the screen once will shift between all three options and figuring out how cold it's going to be five hours from now takes all of about two seconds.
Climate Clock's only real shortcoming is its inability to give detailed information for larger blocks of time. Since it uses a typical clock layout that only really covers 12 hour spans it's a little limited. Of course everything shifts forward as time progresses but users can only ever really see about nine or ten hours ahead, which can be problematic if someone's planning something a bit more long term.
It's not ideal for planning a long trip, but Climate Clock is great for "now" and "later today" weather info. It's easy to read at a glance, pretty to look at, and even has one of those handy notification badge temperature displays that have started to become fairly popular. It might not be a clear choice for everyone, but I'm certainly impressed.