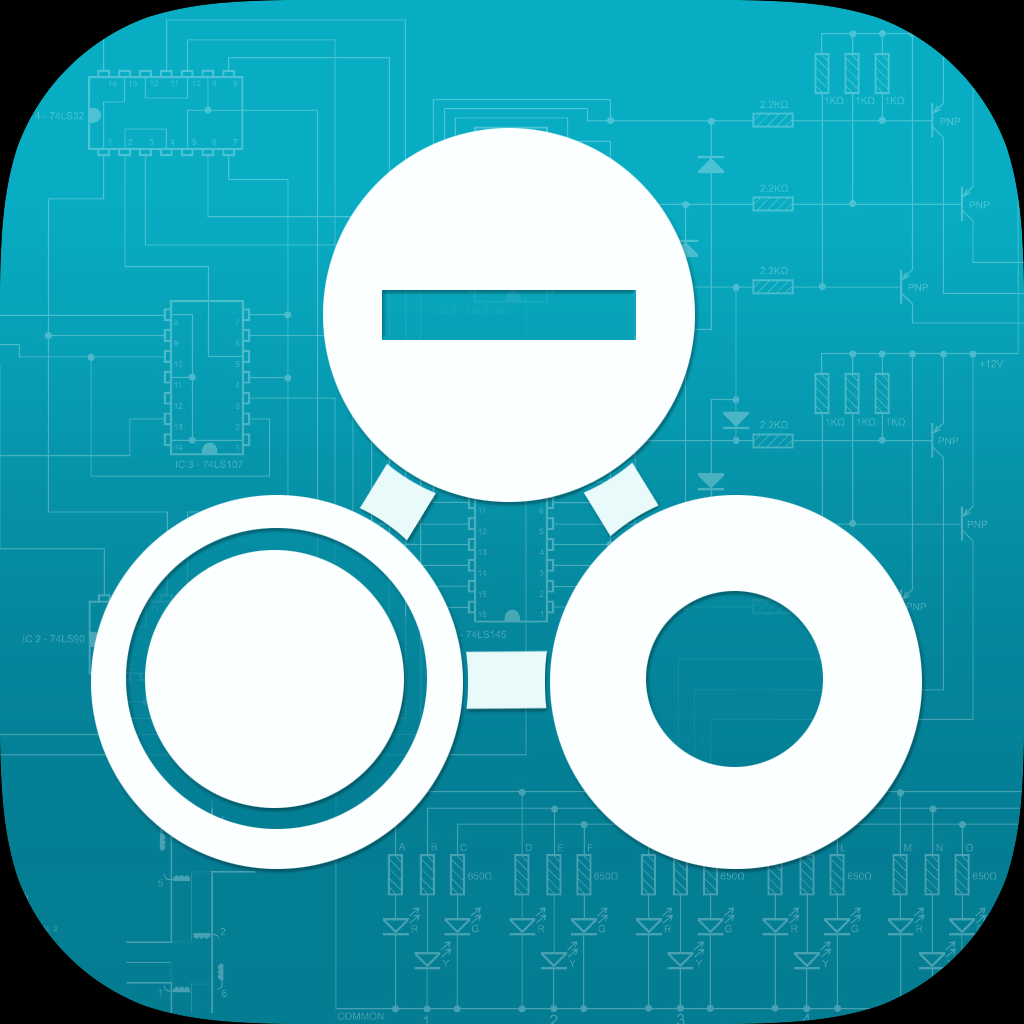 iPad App
$0.99
Rating:
:: MUSICAL MEMORY
Trying to remember much of anything in a day is hard enough, but try piecing together parts of a song to make a whole, just from memory?
Developer:
Digital Tentacle S.L.
Price: $1.99
Version Reviewed: 1.0
App Reviewed on: iPad 2
Graphics / Sound
Rating:
User Interface
Rating:
Gameplay
Rating:
Re-use / Replay Value
Rating:
Overall Rating:
Piecing together a puzzle can sometimes be an arduous task. Finding all the right pieces while imagining the image as a whole eventually taxes the brain. But how much of a Herculean task would it be to piece together an audio puzzle? In Digital Tentacle's latest game, Circuits, the player's job is to do just that: Piece together a musical composition by taking various bits of the piece and making it whole. Oh, and they either have to do it by memory, or listen to the same piece over, and over, and over again.
One of the first noticeable elements of this title is the simple but unusual presentation and art. What appears to be an interestingly designed circuit pasted on to a grayish background makes is seem as though this game doesn't have any soul behind it. But what this game may lack in flashy art or color it makes up for in how it plays. For in those circles goes the various segments of a short musical number that players have to put together to advance levels.
As awesome as Circuits sounds, it does fall short in several areas. For one, the difficulty amps up pretty quickly, making this a game not for the faint of heart nor for anyone who lacks patience. Circuits also does a terrible job of giving the player any sort of feedback as to whether they got a puzzle correct or not. The player won't actually find out until after they've hit play and the short song is over that they got the puzzle wrong, even though the song just played as though they were correct.
Circuits
, while being an amazing artistic experience, is going to be difficult for some users to grasp. Knowing this, it will more than likely turn away many of the casual mobile gaming audience. Those willing to stick with it, however, will be met with a pleasing experience for both the ears and the mind. As kids, games like
Memory
were where it was at in terms of sharpening our minds.
Circuits
uses that same idea, just geared more for an older audience.