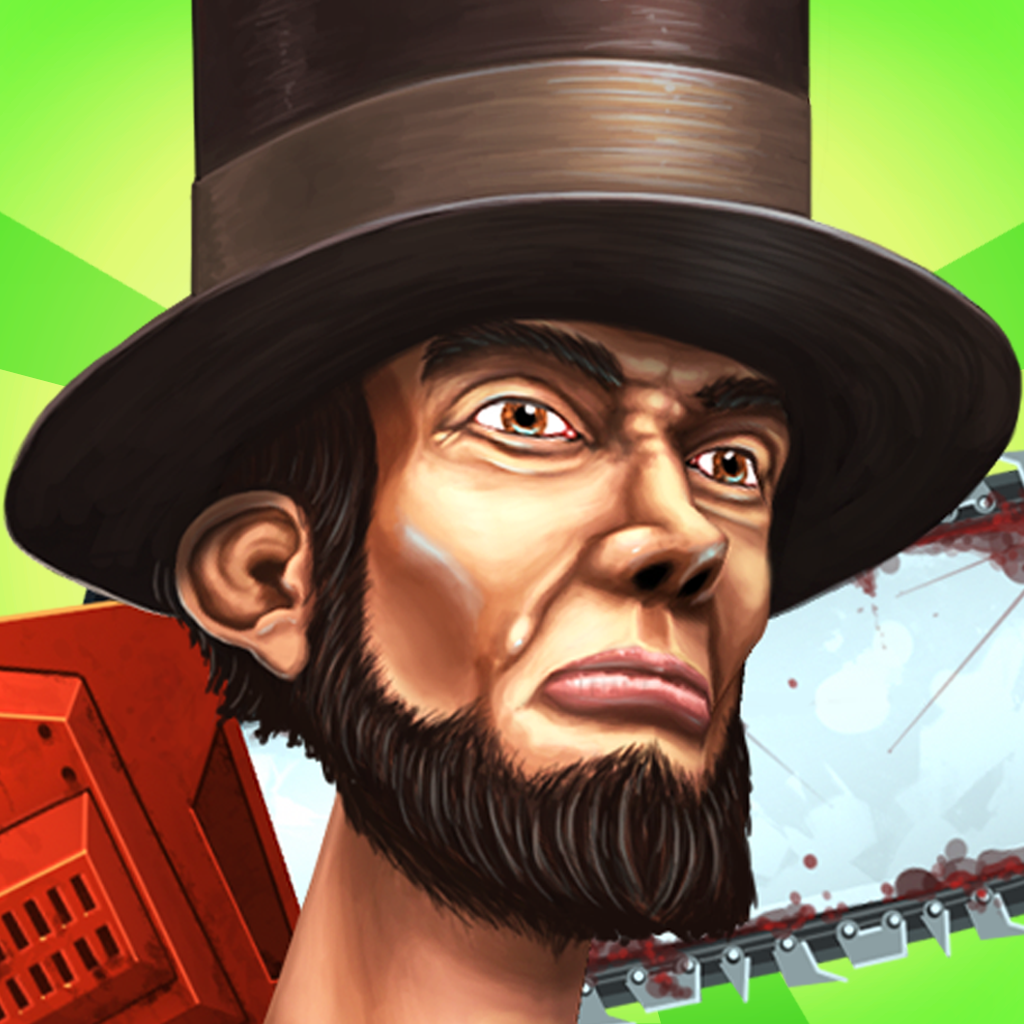 + Universal App
$0.99
Rating:
:: TWIN-STICK HISTORY
A mixture of imaginative design and traditional twin-stick shooting, Second Chance Heroes is an enjoyable romp indeed.
Developer:
Rocket City Studios
Price: FREE
Version Reviewed: 1.0.1
Device Reviewed On: iPhone 5
Graphics / Sound
Rating:
Gameplay
Rating:
Playtime
Rating:
Replay Value
Rating:
Overall Rating:
Ever wanted to battle zombies, werewolves, and sentient cheeseburgers with some of the greatest historical heroes out there? Of course! Hasn't everyone? Second Chance Heroes offers that wondrous opportunity, proving both quirky and conventional in its implementation.
Starting out, players can choose to control a mixture of Abraham Lincoln and Cleopatra, the former proving particularly cool given his use of a chainsaw. A twin-stick arcade shooter of sorts, players roam various levels taking out all of the undead and supernatural creatures out there by using the right stick to aim and inflict damage, while the left stick moves the character around. That, to some extent, is all that one needs to know about
Second Chance Heroes
. There are puzzles, sure, but they're generally quite simple; requiring the tap of a button to switch off an alarm or open a door. The focus here is squarely on fighting the swarms of enemies.
Second Chance Heroes
keeps things interesting through the side upgrades available. It's possible to gain experience points and use these to boost one's abilities, as well as use special relics for equally special powers. New characters can be bought too, either via in-app purchases or by grinding one's way to buying them with in-game currency. These include such memorable figures such as Joan of Arc, Leonardo Da Vinci, Marie Curie, and Nikolai Tesla, and add to the fun that can be had. It's possible to play
Second Chance Heroes
solely on one's own but it's more fun to join a co-op game and team up with others, with this proving to be the icing on the cake.
Second Chance Heroes might keep it pretty simple, but it keeps one's attention through its use of history and general quirkiness. The sheer fact it's free and fairly unrestricted just makes it all the sweeter.