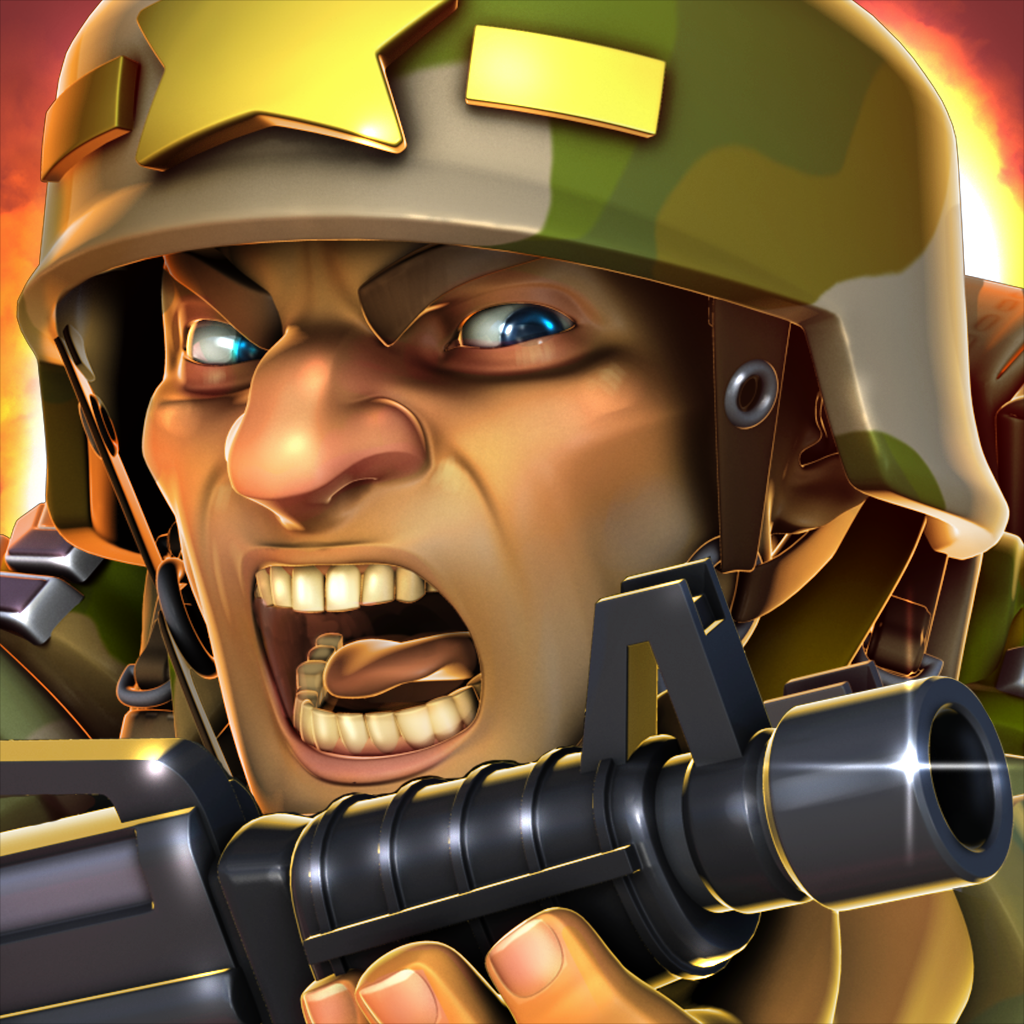 + Universal App
FREE!
Rating:
:: PREDICTABLE BASE BUILDING
Playing it safe, Call to Arms is a freemium title we've all played before that lacks the originality to make it stand out.
Developer:
GREE
Price: FREE
Version Reviewed: 1.1.1
Device Reviewed On: iPhone 5
Graphics / Sound
Rating:
Gameplay
Rating:
Playtime
Rating:
Replay Value
Rating:
Overall Rating:
Clash of Clans has a lot to answer for. Often imitated but rarely rivaled, it's the reason why there are so many battle focused, freemium city building games out there. One of the latest titles out there to attempt to usurp such success is Call to Arms. Like so many others, it ticks the relevant mechanical boxes, but it lacks some soul.
Starting out, players establish their base; with the need to place resource gathering buildings, barracks, and short term defensive positions all proving quickly important. Timers start out fairly brief, although players are restricted in how many buildings can be placed or improved at the same time. In each case, the premium currency, gold, can be used to speed up progress.
The crux of the game comes through the battles that can be waged against other players. Besides being the ideal way in which to gain extra resources and level up one's expertise, it's also where the most satisfaction comes from. For the most part, recruiting a plentiful supply of soldiers is the ideal route to success. It's wise, too, to plan one's base intelligently, ensuring that the enemy is restricted to pursuing certain paths that lead them to a flurry of defensive turrets. There's certainly a level of strategy throughout all of this, but it's a little rudimentary at times as is often the way with games in this genre. Interaction during a battle is kept at a minimum too, with there not even being any method to speed up each battle.
That's also the issue with
Call to Arms
. It's fine, but it doesn't stand out from a crowded genre. There's no killer feature here to ensure its place as a more noticeable offering. It's fine, but it's a game we've all played to death before.